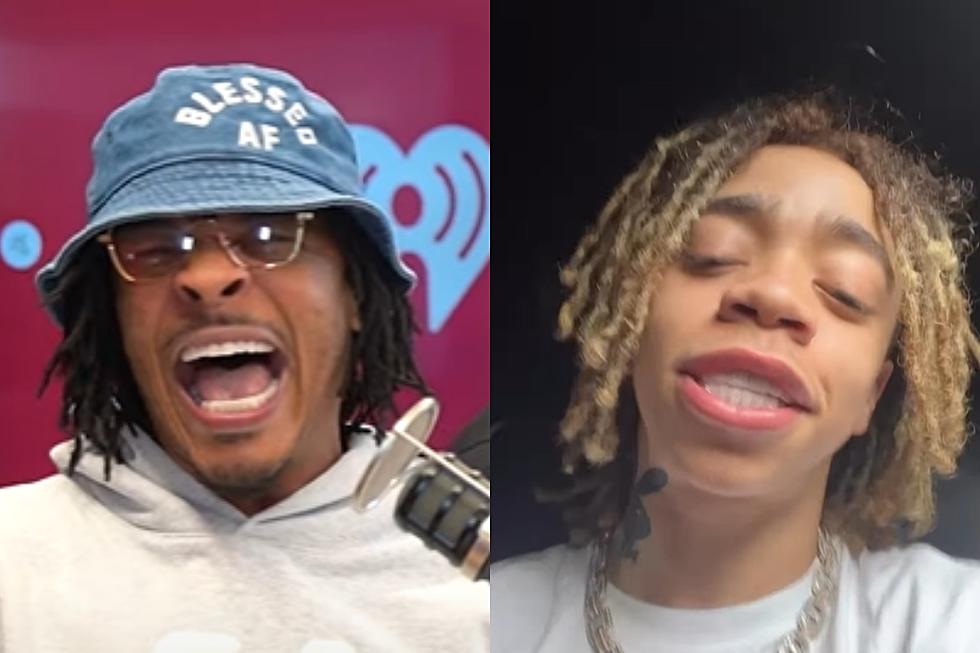 T.I. Jokes That His Son King Will Grow Into His New Teeth
Diamond Kuts/YouTube/the_next_king10/Instagram
T.I. is making jokes about his son King's new teeth.
T.I. Reacts to King's Viral New Teeth
On Aug. 19, T.I. sat down for an interview with DJ Diamond Kuts along with comedians K Dubb, Jayski and Ronnie Jordan. During the talk, Tip was asked about his son King's new teeth, which have had the internet going nuts.
"The man said he wanted his teeth done, he put his paper up, stacked his money up and he went and got his teeth done," T.I. said around the 18:10-mark of the interview below. "I respect and admire and celebrate that actual process he went through to get them done. So, when I seen them, I was congratulatory. I was like, 'Yeah, man. Hell, yea. They white...The dentist did do a good job.' I'm giving him props. And his mama walk in and the first thing she say, 'Why the hell is they so damn big?'"
T.I. then joked: "What y'all don't understand is, he a growing boy he gon' grow into it."
King's New Teeth
King debuted his new set of chompers last week on social media. The video, which you can see below, left many people weighing on the size of T.I.'s son's new pearly whites.
See T.I.'s new interview with DJ Diamond Kuts below.
Watch T.I. Discussing His Son King's New Teeth, Comedy Career and More
See Rappers' Real Names