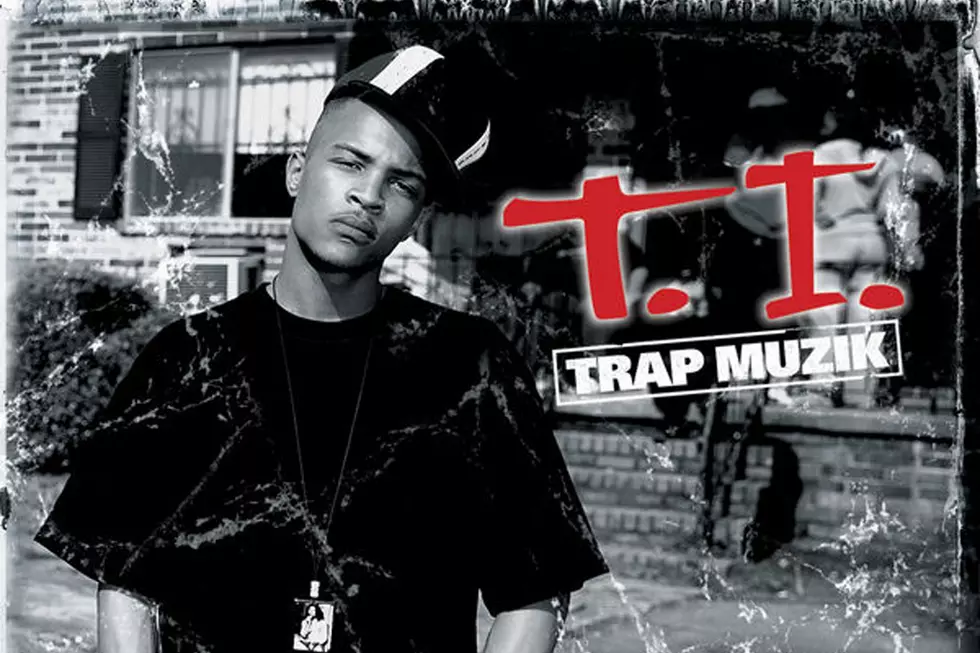 T.I. Drops 'Trap Muzik' Album: Today in Hip-Hop
Grand Hustle /Atlantic Records
On this day, Aug. 19, in hip-hop history...
2003: Before he was hip-hop's "Rubber Band Man" T.I. was a young and hungry Southern MC with a grizzly voice and plenty to prove. Coming off a low-selling debut album, I'm Serious (2001), T.I. was serious about coming back with a lyrical vengeance on his second LP when he dropped Trap Muzik on Aug. 19, 2003.
Released on Tip's newly established Grand Hustle Records in conjunction with Atlantic Records, Trap Muzik was much better received by fans and critics. The 16-track record featured guest verses from Bun B and Mac Boney and production credits from Kanye West, David Banner, DJ Troomp and T.I. himself. Unlike his first release, the album spawned a plethora of hit singles: "24's," "Be Easy" and most notably, "Rubber Band Man," which peaked at number 30 on the U.S. Billboard Hot 100 and gave Tip a built-in nickname.
Trap Muzik moved 109,000 copies on its first week and going on to sell 1.7 million copies. Thanks to its authentic, "trap life" themes, its impeccable production, and of course Tip's lyrics and charisma, Trap Muzik is recognized as one of the greatest Southern rap albums of all-time.
30 Albums That Will Make You Appreciate Hip-Hop