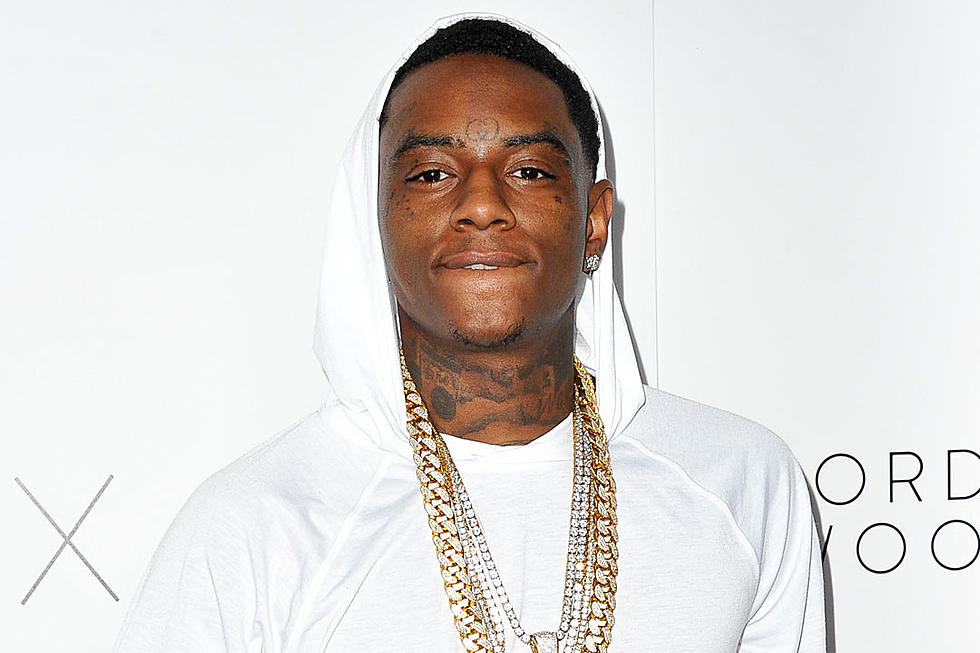 Soulja Boy Tells Gucci Brand to "Suck My D@!k" During Concert
Allen Berezovsky, Getty Images
During his performance at the High Times Dope Cup in Adelanto, Calif. on Sunday (March 24), Big Drako denounced the company while cutting his song "Gucci Bandanna" short.
"Hold the fuck up! Fuck Gucci, nigga! Gucci canceled! Nigga, fuck outta here! Gucci racist as fuck," Soulja says in a video obtained by TMZ. "Man, y'all got me fucked up! Gucci put out that racist ass shit with that blackface shit on that shit. Nigga, fuck Gucci—on my momma, nigga! I spent over $1 million on Gucci in the last ten years. Nigga, they can suck my dick with that racist shit. Fuck Gucci!"
This is not the first time Soulja has publicly denounced Gucci in the wake of the blackface scandal. When pictures of the jumper were first released, the rapper posted a video on Instagram to announce that he was separating himself from the company.
"Until further notice, Gucci is canceled," he said. "I'm shocked and I'm appalled and I feel disrespected."
Later, Soulja pledged to remove the Gucci tattoo he has on his face, and told TMZ he'd already started the removal process.
Since the backlash, Gucci has made a vow to turn the incident into a learning moment. Among multiple new initiatives, they have invested $10 million into a diversity program to foster inclusion within the company.
Check out Soulja Boy's rant against Gucci below.
See Photos of Soulja Boy's Different Looks Over the Years