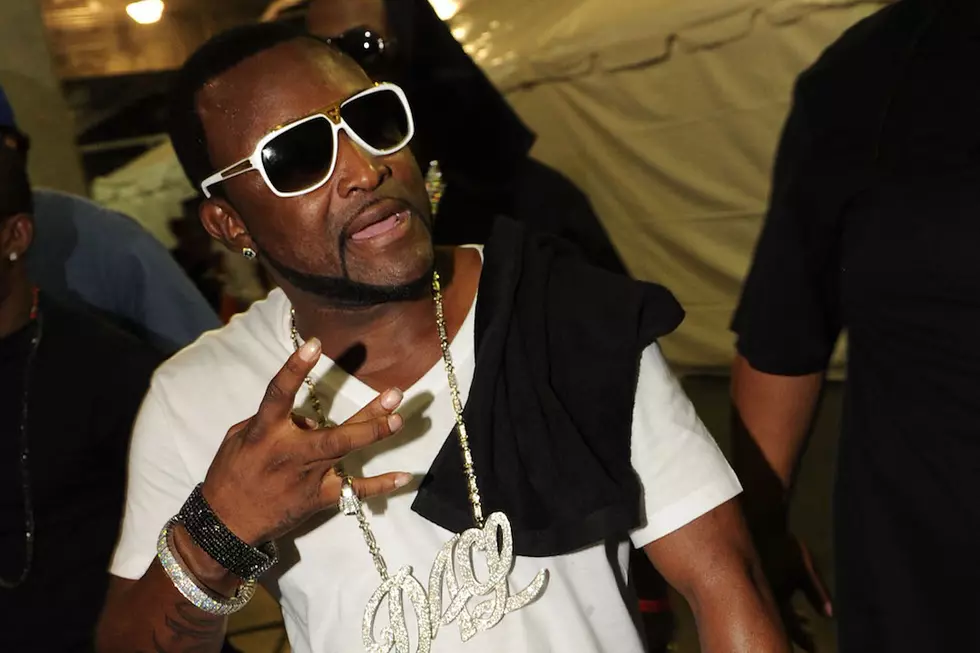 12 Rap Songs That Reference Shawty Lo
Rick Diamond, Getty Images
Known for his solo smash hits, "Dey Know" and "Foolish," Shawty Lo was also one of the founding members of Atlanta crew D4L, and earned a No.1 record with the group in 2006 with the contagious single "Laffy Taffy." Gaining the respect of his Atlanta peers, Shawty Lo guest featured on a number of records alongside notable acts like Gucci Mane, Future, Jeezy and others, and was also a rapper that would get name-dropped often in songs.
Leaving behind 11 children and 10 different mothers, Shawty Lo will be remembered as one of the most impactful artists from Atlanta. With a handful of rappers such as 50 Cent, Lil Yachty and sharing their thoughts on his passing through Twitter, the hip-hop community mourns the loss of Shawty Lo, born Carlos Walker.
As we celebrate the life and legacy of Shawty Lo, XXL has rounded up 12 rap songs that name-drop his moniker.
"Daddy's Little Girl"

J. Cole

"Can I get a witness, this is Sade mixed with Shawty Lo/Ey, Jezebel, why you be up in every party for?"

"Born in the Trap"

The Game

"Broke ass niggas still begging for a stack/Take 'em to Shawty Lo, nigga, learn how to trap"

"Let's Be Real"

Soulja Boy

"For the brand new Audi though/100 million dollars got me walking like Shawty Lo"

"Me and Shawty Lo/In a Duely smoking purple dro"

"In Yo Life"

Sean Kingston

"Got em bricks they from Mexico, Mexico/Got the plug for the Shawty Lo"

"They don't want me remixing their song, I Shawty Lo that/That use to hit up Bankhead with them zones and Shawty know that"

"Ain't Nothing"

Chief Keef

"Shawty Lo, I done, done, done, done all these hoes/How we roll, we gone come through and stop the show"

"Like Shawty Lo, I'm foolish/Got her turnt down like she work at Hooters"

"Young Money Hospital"

Gudda Gudda

"Foolish like Shawty Lo, and I'ma get get it/Stick shift kitted, Maserati orange"

"Bankroll"

Skippa Da Flippa

"No Shawty Lo but she know I'm the man/Euro on Euros that I get from France"

"Should be on that Shawty Lo diet, Dunny They Know/Who is the best is and who is the rest is"

"Otherwise I may as well stayed poor/So while they stay focused on me beefing with Flip/Shawty Lo, Gucci or Ludacris"