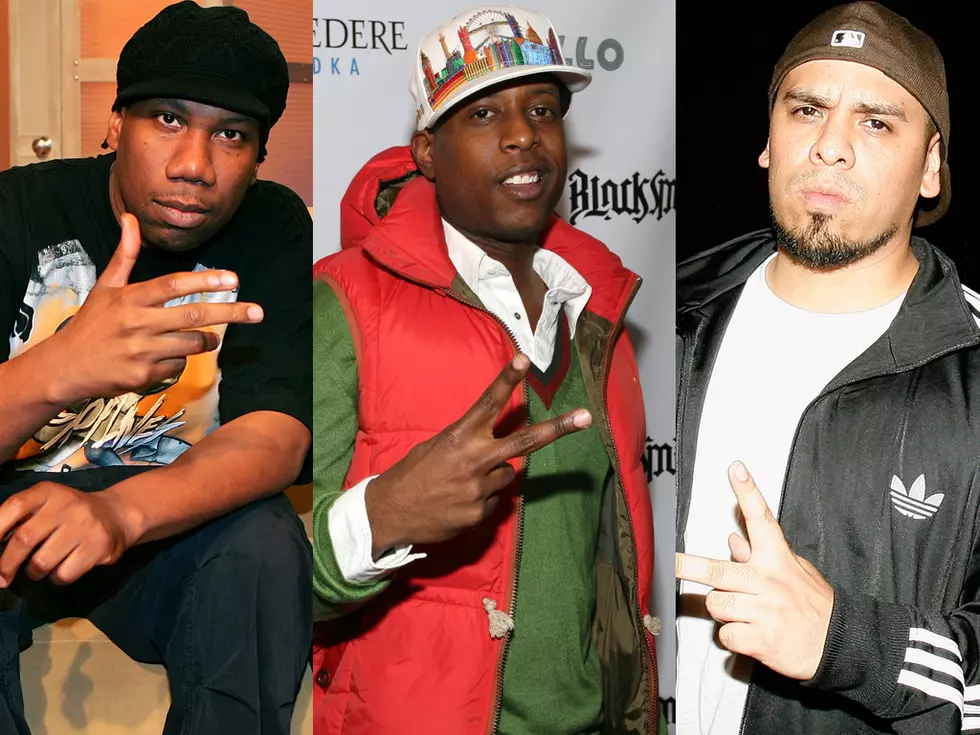 10 Social Movements for Change Supported by Rappers
Bryan Bedder / Donald Bowers / Mike Lawrie, Getty Images
The late great Tupac Shakur once recounted during an interview the first time he experienced the real power of his music. After being approached by numerous other inmates, he realized that Thug Life -- as a movement -- was bigger than he had ever imagined, and an army of supporters (both locked up and free), were waiting for him to layout plans for change and cast the orders to carry them out.
Hip-hop music has always been (at its core) music for rebels, and throughout the years, artists accept, embrace and run with the powerful aura of their brands. When pressed by the media, Snoop Dogg was once famously quoted as saying, "I feel like I'm one of the power speakers, like a Malcolm X figure." When an artist reaches the upper echelon with the power to rock a stadium, it's impossible not to feel the jolt of energy that unquestionably comes from hearing 60,000 people repeat your words every night. Interpreting that influence as a form of social responsibility, though, is not part of the job.
While some of the biggest and brightest rappers would rather not mix business and politics, others throughout the history of hip-hop have witnessed the amplified voice the genre offers its stars and used it as an opportunity to express strong opinions, no matter how high the risk of damaging their commercial success. No risk no reward, after all. Public Enemy and N.W.A. were boycotted and feared. Kanye West said that former President George W. Bush hated black people, much to the apparent dismay of actor Mike Myers on live TV.
Hip-hop was (and today remains) one of the biggest available tools for social change. Here at XXL, we've put together a list of 10 movements that were either led or directly supported by notable figures in hip-hop.