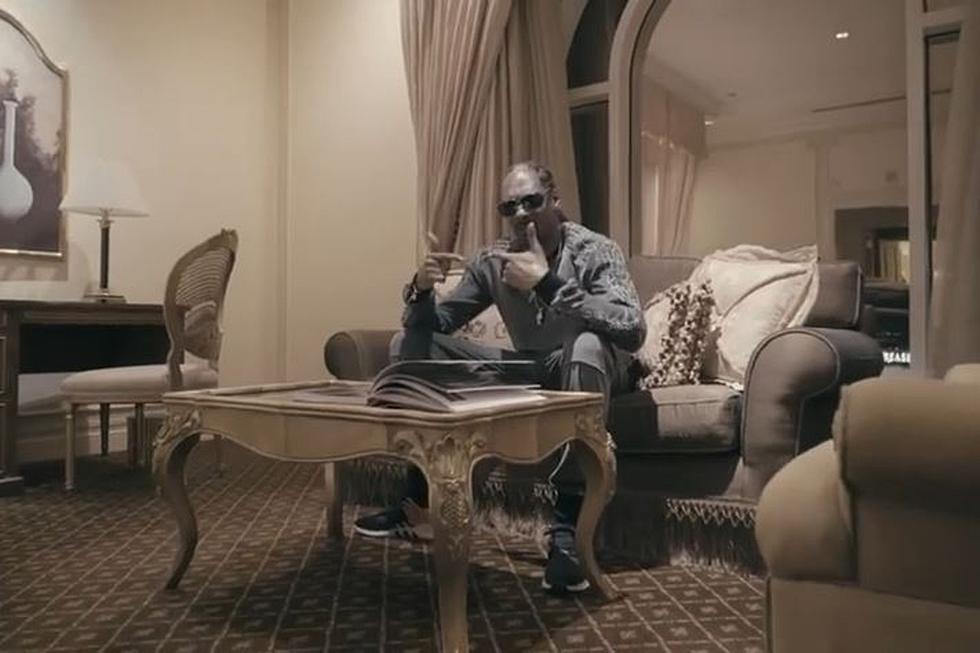 Snoop Dogg Shuts Down Deadbeat Rappers in "Promise You This" Video
Snoop Dogg via YouTube
Snoop Dogg never makes promises to rappers. The West Coast O.G. lays out his outlook on deadbeat MCs in the music video for his new single "Promise You This."
The visual shows a rapper expecting Snoop to simply hand him a deal. The D-O-Double G has no such plans and denies the man. From there, the spurned artist watches his situation get progressively worst while Snoop recounts a career full of success.
"Nigga had to walk bout four days/These niggas acting like hoes nowadays/When I was young I used to hustle for my own shit/A 20 nigga slanging with them insane Crips/I made my way out, they call me Snoop Eastwood/Didn't forget where I came from, went back to the hood/Signed niggas, gave jobs and I made bail/And kept a lot of motherfuckers from going back to jail/Retail, whole sale, OG's won't tell/Oh yeah they will, oh yeah they will/But I paid no mind I get back on my grind/I had a football dream to have a football league and I did that," Snoop raps.
"Promise You This" will appear on Snoop's new album Neva Left, which he announced last month. Fans will not be waiting long for the veteran MC's LP either. Neva Left is scheduled to drop on May 19. Also, make sure to check out Snoop's speech for 2Pac's induction into the Rock and Roll Hall of Fame.
Watch Snoop's "Promise You This" music video below.
20 of Your Favorite Rappers Naming Their Favorite Rappers