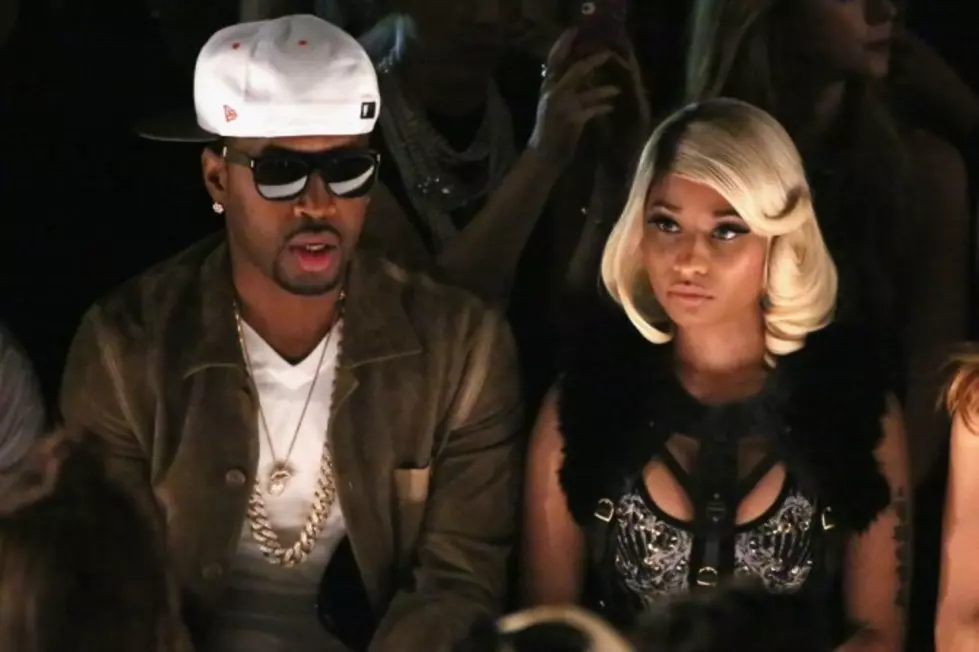 Nicki Minaj's Ex-Boyfriend Safaree Samuels Admits He Never Wrote Her Raps
Nicki Minaj's ex-boyfriend Safaree Samuels took to Twitter today (Jan. 28) to clarify previous statements he had made--chiefly his implication that he had written, in full or in part, some of Nicki's rhymes. Calling his former beau "more than capable" of handling writing duties on her own, Samuels' 7-tweet statement also saw him call her "the best thing that ever happened" to him, and "a great person inside and out." Minaj, whose third album, The Pinkprint, was released late last year, had previously dismissed the claims.
During the press campaign for The Pinkprint, Samuels jumped on the opportunity to capitalize for himself. Determined to carve out a career as a rapper, he began releasing new music and giving interviews. While several verses on Minaj's album seem to be directed to him--and while he had never before received any attention from the press--Samuels insisted that his media outings were  solely to promote his own material.
Samuels was also the topic of Nicki's emotionally charged interview with Angie Martinez on Power 105.1. Lamenting that she had "never lived life as a famous person" without Samuels, Nicki explained that the two had lives more entangled than most romantic partners, having been best friends for over 12 years at the time of the break-up. She has not yet responded to the remarks Samuels made on Twitter today. Read Samuels' tweets in full below: