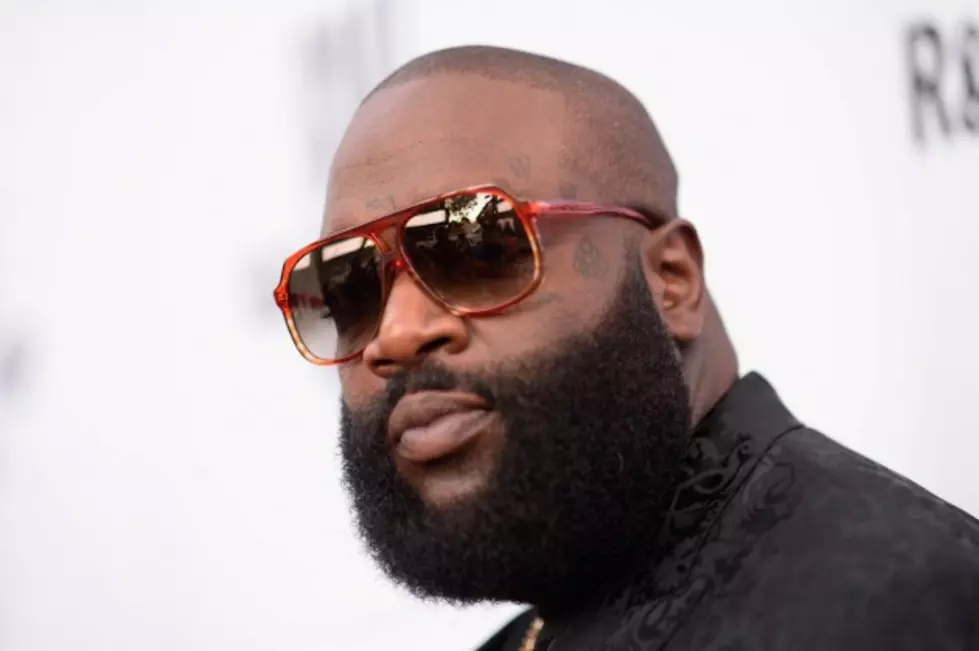 Rick Ross Loses Copyright Lawsuit Against LMFAO
Frazer Harrison/Getty Images
A federal judge did not ruled in favor of Rick Ross, who claims LMFAO's 2010 song "Party Rock Anthem" catchphrase "Everyday I'm shufflin'" is a copyright infringement of his chart-topper "Hustlin'," which contains the lyric "Everyday I'm hustlin'." The Hollywood Reporter details U.S. District Judge Kathleen Williams's address on if Ross' three-word phrase is copyrightable.
"The question presented, however, is not whether the the Iyrics of Hustlin', as arranged in their entirety, are subject to copyright protection," she writes (read here). "The question is whether the use of a three word phrase appearing in the musical composition, divorced from the accompanying music, modified, and subsequently printed on merchandise, constitutes an infringement of the musical composition Hustlin'. The answer, quite simply, is that it does not."
Judge Williams uses other cases where short phrases like "you got the right one, uh-huh," "holla back," "we get it poppin'," and "caught up" failed to to be original enough to be copyrightable as examples why Ross' case falls under that category.  She even says that Rozay isn't the first person to come up with the phrase. She continues, "The average lay observer would not confuse t-shirts bearing the phrase 'everyday I'm shufflin'' with the musical composition Hustlin', nor without reference to Party Rock Anthem and Hustlin', would an average lay observer recognize the merchandise as having been appropriated from Hustlin'."
The Maybach Music leader sued LMFAO for copyright infringement January 2014. Ross and "Hustlin'" co-composer Jermaine Jackson were seeking an injunction and maximum statutory damages from LMFAO. The pop duo replied back to Ross in May 2014, admitting to putting their spin on the lyric but felt it could be considered fair use. They took a couple shots at Ross' street cred and bring up his days as a corrections officer.