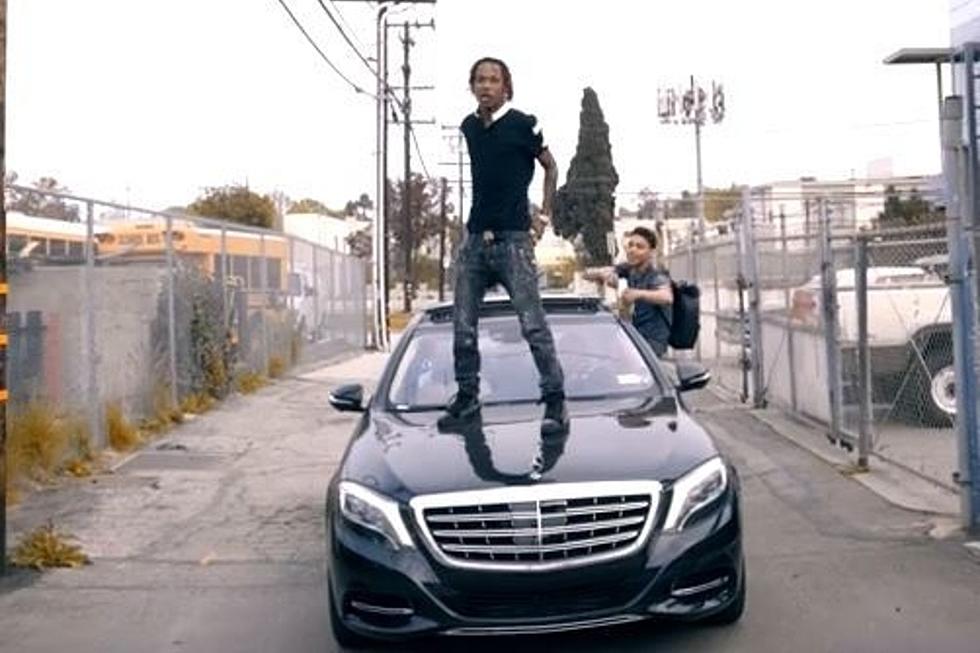 Watch Rich The Kid, Famous Dex and Jay Critch's Video for "Rich Forever Intro"
WorldStarHipHop via YouTube
"New six, broke wrist/I put the racks in the mattress/Niggas fake, let 'em have it/Pull out the chopper and do magic/She want a purse/She want a Birken/Fuck her, she squirting/Counting racks in the back of suburban/Rich Forever get the cheddar/Two bitches, got 'em kissing together/Thick bitch, let it drip on the leather/She wanna fuck with a boss/Maserati, we was chopping it off/Switcheroo, fuck her, passing her off/Now I'm rich but I took a loss/Bought that bitch Gucci, breaking her off," Rich raps to open the cut.
Critch commands the second verse before handing things over to Dex. The 2017 XXL Freshman nominee caps things off in style.
"Ice on my grill, it's a new smile/She wanna fuck on your boo, wow/I'm getting money, yeah, I'm good now/Rich Forever be my crew now/Last year I was broke as a joke/Jugging niggas, yeah I used to sell soap/Bad bitch, yeah I watch her do coke/I want the money, I swear I need more/I dropped the racks in the booger/Looking at me so I took her/The 30 on me, don't get shook up/I look at my plaques and I'm good up/Wait, I got the money on me/80,000 AP/Off the flex, I don't do no Xans/50,000 for a show in Japan," Dex raps.
Watch Rich, Dex and Critch's "Rich Forever Intro" music video below.
20 of Your Favorite Rappers Naming Their Favorite Rappers