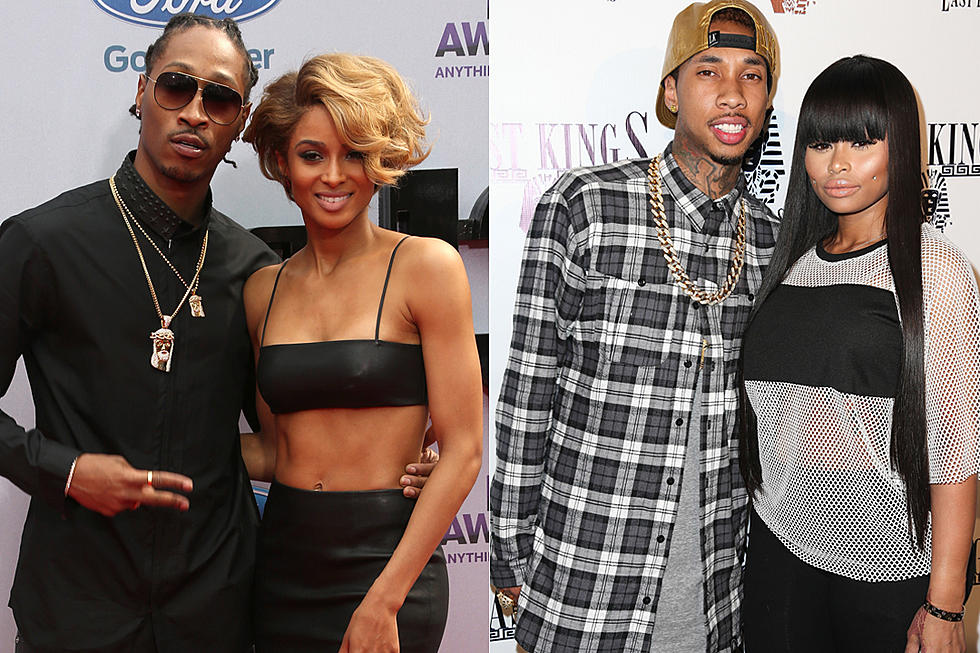 10 Rappers Dealing With Their Disgruntled Exes Over the Years
Frederick M. Brown / Imeh Akpanudosen, Getty Images (2)
There's a reason the series Love & Hip Hop is a successful reality TV show; the two proponents of our existence are permanently intertwined, destined to inhabit the same spaces at the most complex and simple levels. The two abstract concepts also bring up the age-old rhetoric of which came first, the chicken or the egg, and one could make a strong argument that love is the deepest root of hip-hop culture.
From the late Sean Price rapping on his track "Chewbacca," "Niggas' rap albums sound like love letters," to BIG K.R.I.T. spitting, "What happened to the stay-togethers? I'm with you, and that means forever," to Nas exclaiming, "a thug changes, and love changes, and best friends become strangers," love can be found in more rap songs than not.
While rappers are able to draw inspiration from the good times and the bad times creatively, breakups in real life often take work in order to get to the place where everyone can be civil and move on, much like the the hope Future has for himself and Ciara. Some couples never arrive to that place while others take years of insanity to get there so that the new wifey and old flame can come together without fisticuffs ensuing. Such is the case with Kanye West's ex-girlfriend Amber Rose and his wife Kim Kardashian, who eventually squashed their beef and took a selfie that the Internet couldn't get enough of. Former couples are even put in a position where they must put aside their differences in order to co-parent just like Tyga and Blac Chyna.
Regardless if these former couples have now reconciled today, we take a deeper look at the height of the some of the most well-known drama between rappers and their disgruntled exes over the years.