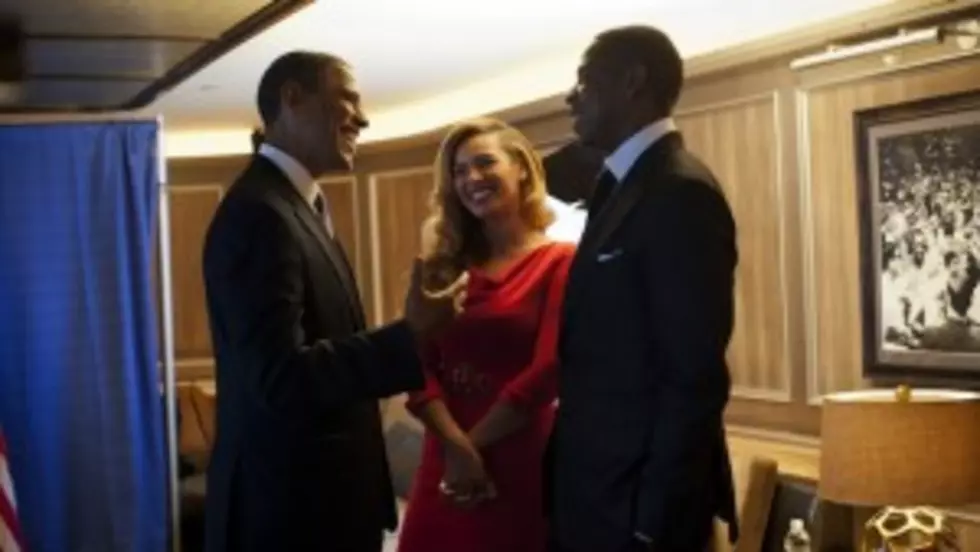 President Obama and Daughter Bond Over Jay-Z and Nas
President Barack Obama has given nods to hip-hop in the past, from inviting Common to the White House to mentioning having Ludacris on his iPod to appearing at a recent fundraiser with Jay-Z. Now, though, the Commander in Chief has revealed that he and one of his daughters have bonded over hip-hop music.
"You know, we actually don't constrain what she listens to," he said of his 14-year-old daughter Malia, in an interview with Glamour Magazine. "We expect her to show some good judgment. She listens to my iPod and has gotten hip to stuff that was made well before she was born like Motown, jazz, classic rock. There's a whole bunch of stuff that she's picking up on. We actually share tastes in hip-hop and rap music but we don't listen to it together, because some of the language in there would embarrass me—at least while I'm listening to it with her. Folks like Jay-Z, Nas, we both like them, but when it comes on and I'm sitting with her and Sasha, then I fast-forward because it would make me blush…. It's interesting, both Malia and Sasha, they're very much up on pop culture, but what I'm pleased to see is that they're interested in making culture too. They both play the piano, and Sasha's dancing, and Malia's interested in filmmaking."
No word if the Jay-Z and Nas that they listen to together is the remix of Young Jeezy's "My President," their Hip Hop Is Dead collab "Black Republican," or something else. —Adam Fleischer (@AdamXXL)