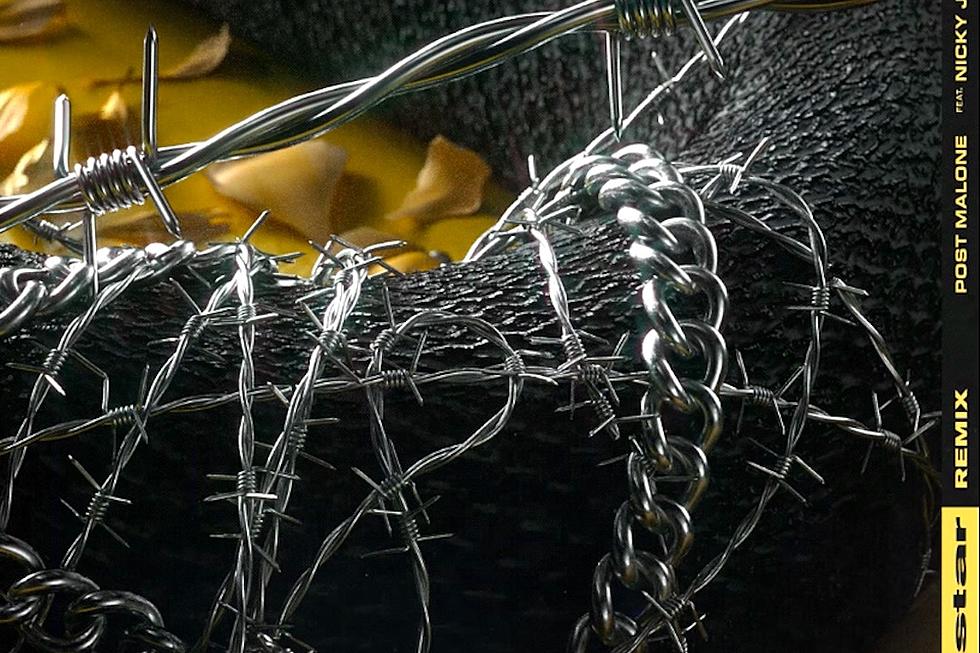 Post Malone Recruits Nicky Jam and Ozuna for "Rockstar" Latin Remix
Republic Records
The two Latino stars lend some of their signature sounds to the fan favorite song, which originally has a guest feature from 21 Savage. Jam kicks off his verse, flexing and pitching himself as the biggest rock star of the bunch.
"A Panamanera (Porsche), an F12 in front of my house/Gucci, Ferragamo, I buy the whole plaza," Jam rhymes. "Fine for the short rats that hunt you/Thousands of hypocrites who come and hug you, I live life like a king/Kilos of music from Medellín to Monterrey/Always crossing all the limits of the law/My movie is always in play/I live life like a rock star."
Ozuna soon comes in with some killer raps of his own, which go head-to-head with Jam's braggadocios verse about being the ultimate rock star. "OK, you are the ones who have the most/ But let's go by the numbers and you will see that you are my children," Ozuna rhymes.
At the moment, Ozuna is preparing to drop his music video for "La Modelo" with Cardi B, which she announced last month.
Take a listen to the Latin remix to "Rockstar" from Malone, Nicky Jam and Ozuna below.
See Behind-the-Scenes Photos of 21 Savage at 2016 XXL Freshman Class Cover Shoot