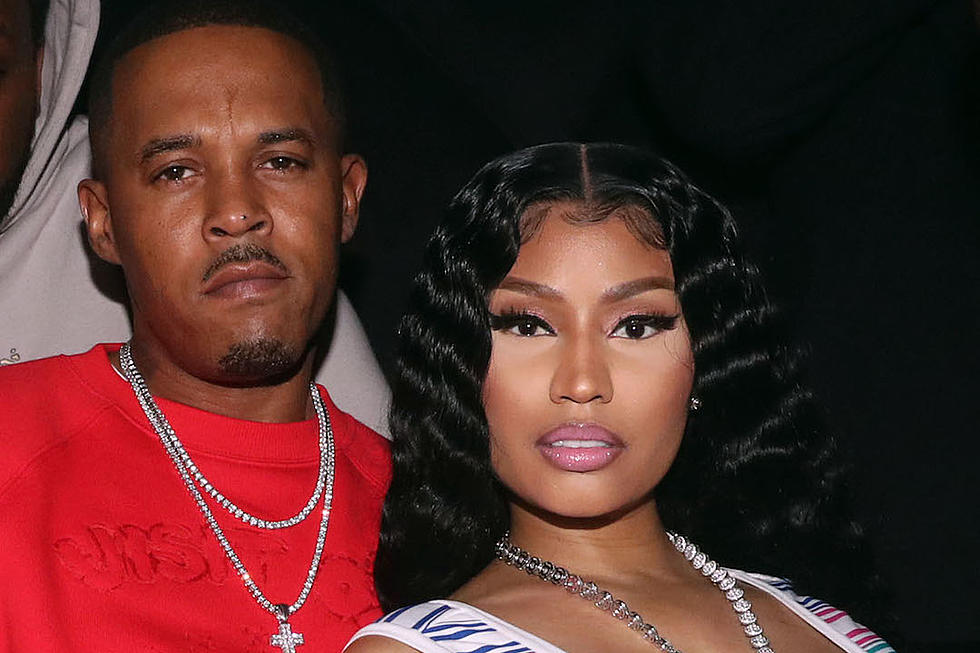 Nicki Minaj Changes Twitter Name to Mrs. Petty Amid Marriage Speculation
Johnny Nunez, Getty Images
On Friday (Aug. 16), the rapper altered her Twitter name to insinuate she is in matrimony. Instead of the standard Nicki Minaj name, the Queens MC changed her handle on the social media network to Mrs. Petty. Petty is the last name of her boyfriend Kenneth.
Things are getting more serious than ever for the couple who have known each other since childhood but have only been dating less than a year. Nicki first introduced Petty to her fans on Instagram back in December. Their relationship has continued to flourish.
Last month, it was revealed they obtained a marriage license at the Beverly Hills Courthouse in Beverly Hills, Calif., which means they would need to get married within 90 days or apply for a new one. The Queen rapper has since said she will take on her boo's last name after they tie the knot.
Nicki has also hinted a being pregnant. On the Chance The Rapper collab "Zanies and Fools" she raps, "If you love it, let it go, now I know what that means/While he was up North for a body/I bodied everybody and got known for my body/My nigga home now, he the Clyde to my Bonnie/'Bout to walk down the aisle and be a mommy/Ooh, I remember when I cried like, 'Why me?'/Now I wouldn't exchange my life for Armani."
See 33 Hip-Hop Artists' Favorite Lil Wayne Projects