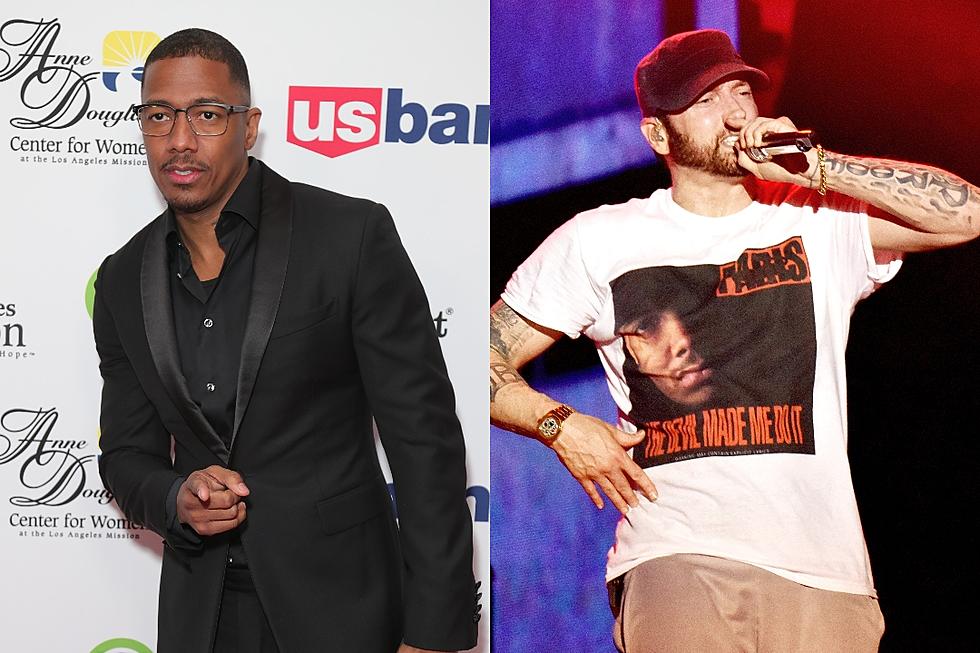 Nick Cannon Drops Third Eminem Diss Track "Canceled: Invitation": Listen
Leon Bennett/ C Flanigan, WireImage
On Thursday (Dec. 19), Cannon unloaded "Canceled: Invitation," his third official diss song aimed at Slim Shady. Curiously, he lists Em as being featured on the track. In actuality, Cannon just includes a clip from a never-officially-released song Em supposedly recorded back in 1988.
The song title continues Nick Cannon's Invitation theme, with this one obviously indicating that Em's been uninvited to whatever he was invited to in the first place. Check out the song yourself below.
Cannon uses the aforementioned old Em track to contextualize his issues with Shady. On the controversial Em song, for which Em has previously apologized multiple times, he raps about not dating Black women and why he wouldn't. "Blacks and whites, they sometimes mix/But black girls only want your money, 'cause they dumb chicks," Em spits on the song.
Cannon plays that clip before he launches into his own diss song and calls Em a racist and says that he won't forgive him.
"I don't give a damn if his ass was young/I can't let that slide, that's on my son," Cannon raps on the track.
See 22 Hip-Hop-Related Police Raids