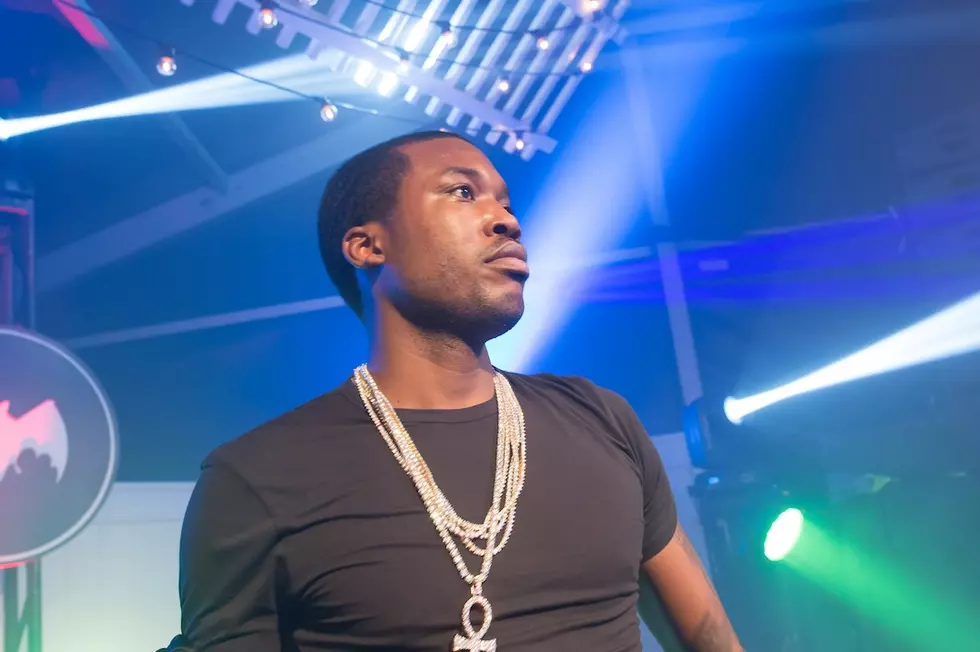 Meek Mill Concert Ends in Gunfire, Four People Shot
Marcus Ingram, Getty Images
Meek Mill has responded to the news reports of a shooting leaving two people dead and two people wounded following his show last night in Connecticut. He is calling the news of people dying at the venue false. "They really trying to slow these bags up, right," says Meek in a video posted to social media. "Looking at this shit about two people died, two people got shot. A lie. Somebody hating, trying to slow these bags up."
A shooting occurred at a Meek Mill concert in Wallingford, Conn., last night (Dec. 30), leaving two people dead and two other people injured.
The Philly rapper was in town performing at the Oakdale Theater. The concert started at 8 p.m. and seemed to go off without a hitch. The venue was reportedly closing down when shots rang out around at 11 p.m., reports MyRecordJournal.
In video footage of the shooting that has been obtained by TheShadeRoom, we can see a few people exiting the venue, including one person who has been identified by the camera phone operator as Meek. Shortly into the video, a single shot can be heard, sending everyone in view scrambling for their lives.
Police arrived to the scene around 11:15 p.m., and discovered four people shot, two fatally. The two living victims were taken to nearby hospitals where they were treated for their injuries. The four shooting victims have yet to be identified.
Early this morning, police were still looking for a suspect/suspects in the shooting.
As for Meek, he is off to Miami to perform a New Year's Eve gig. But not just any gig. The Maybach Music Group artist is all set to rake in $200,000 after signing on to perform at Miami's Dream Club in South Beach.
Girlfriend Nicki Minaj has scored a major show in Miami on NYE as well. She will be performing at E11even Club's New Year's Eve party, replacing Jennifer Lopez, who recently backed out as the headlining act.
Here Are the 50 Best Hip-Hop Projects of 2016