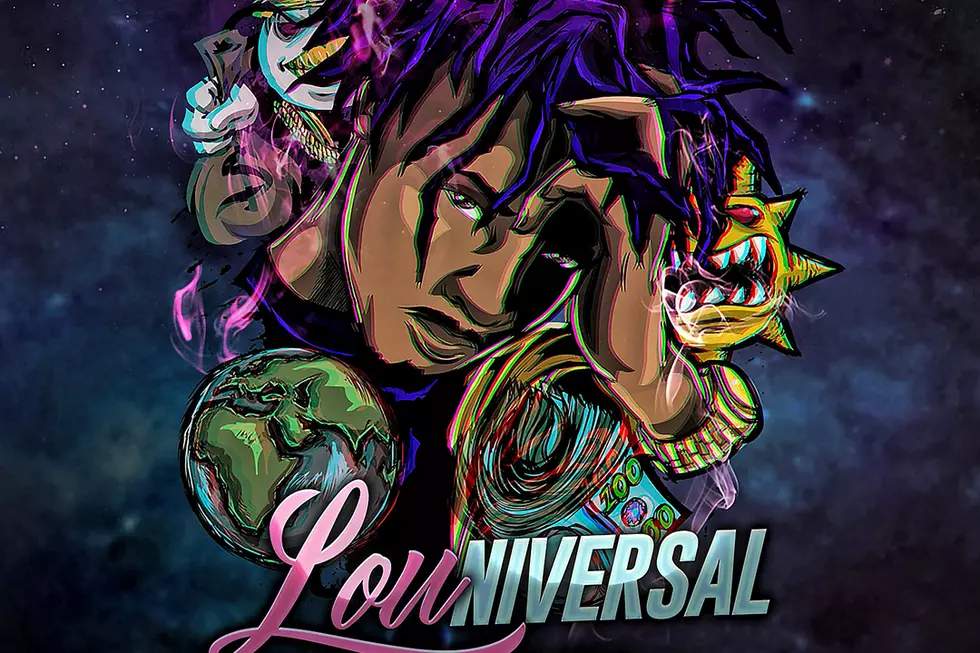 LouGotCash 'Louniversal' Mixtape: Listen to New Songs With Trippie Redd and More
Republic
The new project includes 13 songs and features from Trippie Redd, Jay Critch and DreamDoll. It also has all of melodic stylings fans have come to expect from Lou. Though he hails from 50 Cent's stomping grounds, Lou takes pride in bringing that new-school, Auto-Tune-laced aesthetic to his music.
"It's like that new sound," Lou said when speaking to XXL last fall. "But it's kind of unexplainable, because I'm real versatile. That's why I can't wait to drop my music, so people can understand it's not one sound I have."
Check out Lou's latest sounds for yourself by checking out Louniversal.
LouGotCash's Louniversal Tracklist
1. "Worries"
2. "Make You Moan"
3. "Thing For You"
4. "Basic Shit"
5. "Too Turnt" featuring Trippie Redd
6. "Bussin Out The Gate"
7. "Ex's"
8. "Views From The Hot Tub"
9. "Rikers"
10. "Step Back Swish" featuring Jay Critch
11. "Hold Me Down"
12. "Love Her Again" featuring DreamDoll
13. "Make 10"
Here's the Ultimate Guide to Rappers With Acronyms in Their Name