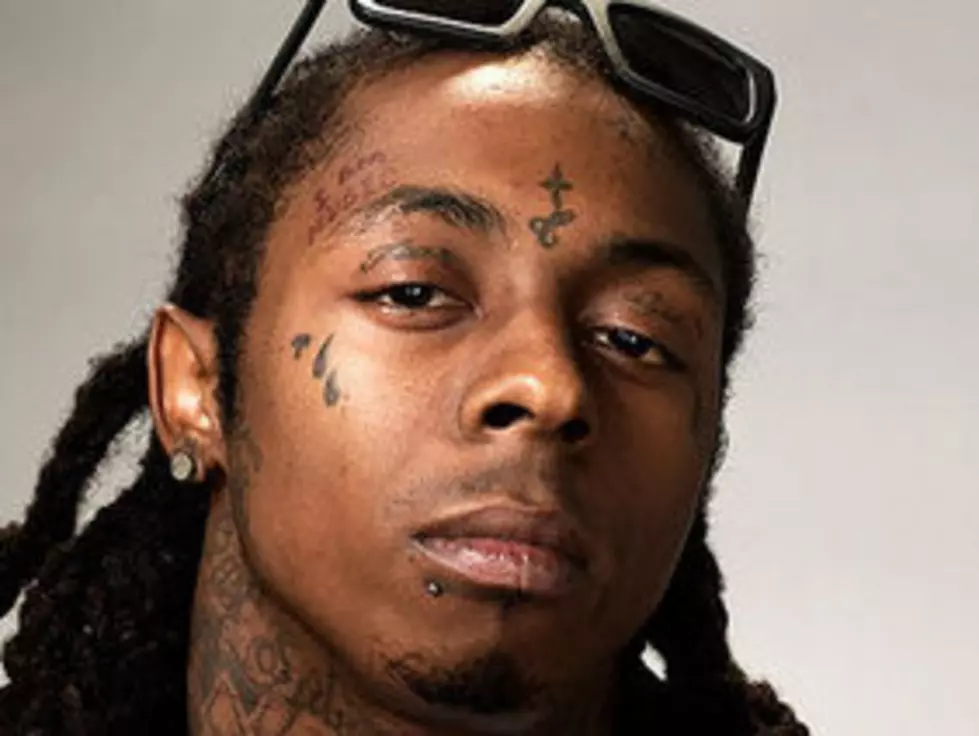 UPDATE: Lil Wayne Freed from Prison [PHOTO]
After serving eight months of a year-long sentence at New York's Rikers Island jail, Lil Wayne was released early this morning. According to MTV News, a spokesperson for inmate information at Rikers confirmed shortly after 8:30 this morning that Weezy was officially discharged.
As previously reported, Wayne began his sentence on March 8. He was originally arrested in 2007 when a New York police officer caught him with a firearm upon boarding his tour bus. Last October he entered a guilty plea to a reduced charge of attempted gun possession in the second degree in order to receive lesser jail time. He was released early for good behavior.
While locked up Weezy caused quite a stir among several of the officers. Just last month a corrections department captain was suspended for spending too much time in the rap star's jail cell. In addition C.O. Amelia Negron claimed she was fired for allegedly spying on the rapper and Capt. Latanya Brown was investigated for supposedly giving the New Orleans native special treatment earlier this year.
XXLMag.com spoke to to Weezy's lawyer in Arizona, James Tilson and it seems as if the next stop for the rapper is in the Grand Canyon state to sign paperwork with the probation department stemming from a separate 2008 drug case.
According to Tilson, although Wayne will have to come to AZ within 72 hours after being freed, he is expected to meet with him on Friday. Once there, he will sign papers to start his 36-month probation term and have the probation transferred to his residence in Florida.
Young Money president Mack Maine told XXLMag.com that Wayne may be making his return to the stage on Saturday as a special guest at Drake's Las Vegas concert at the ironically titled venue, The Joint.
Stay tuned to XXLMag.com for more on Weezy's whereabouts. —Elan Mancini

Update: DJ Scoob Doo has released the first photo of Lil Wayne, celebrating his freedom with a cigar and drink. [See below]