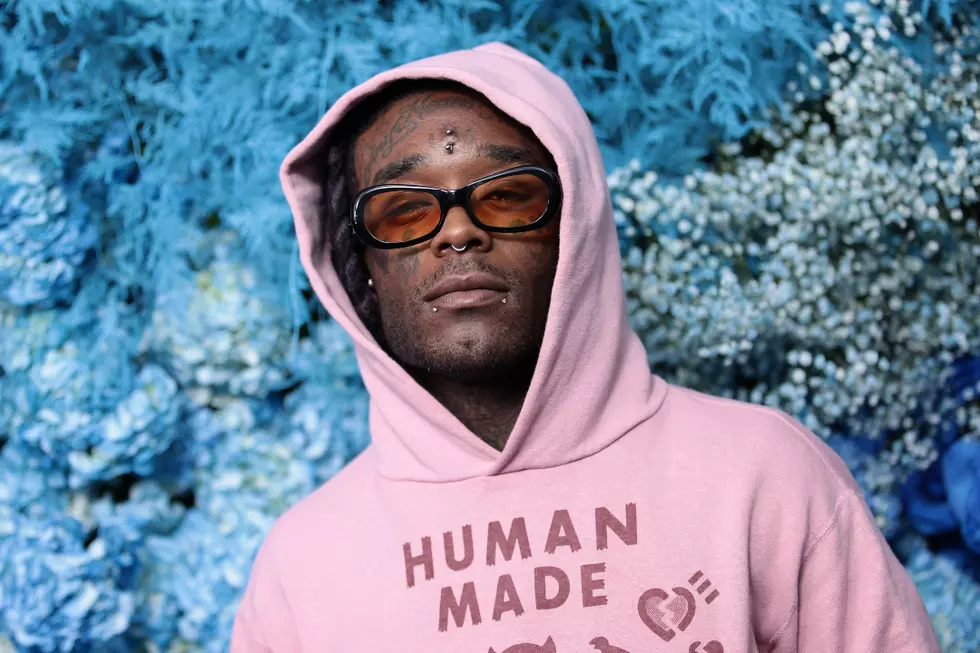 Lil Uzi Vert Gives Update on The Pink Tape Release Date
Dimitrios Kambouris/Getty Images
Lil Uzi Vert unveiled that their highly anticipated album, The Pink Tape, is dropping very soon.
This past weekend (June 3), they hinted at the LP's release date while at The Roots Picnic. While talking with Perfect Timing Media Group, they said The Pink Tape is dropping at the end of June. However, some fans assume that Uzi's project will arrive on June 23, because it's National Pink Day in the U.S.
"Hey, bro, when is The Pink Tape dropping?" one member from Perfect Media Group asked in the video, which you can watch below. Uzi responded, "End of the month." 
How Long Has Lil Uzi Vert's The Pink Tape Been Teased?
Lil Uzi Vert's The Pink Tape has been in the works for quite some time. Since 2021, they've given updates on their upcoming project, but more recently, extra details have emerged. On March 5, they spoke about the album's finishing touches during their performance at Rolling Loud and thanked fans for waiting patiently. They also told TMZ they recorded The Pink Tape sober that same month.
"It was challenging at first. But then after probably after a month, I got used to it," Uzi states. "I thought my creative process wouldn't be the same because I wasn't on drugs. It was the same. Even better. Because I could think more clearly and I could, like, instead of my words slurring, which is kinda cool, everything made sense. I didn't just make random music. How can I say? I didn't play off the beat. I made a song with topics this time."
What Else Should We Expect From The Pink Tape?
Don Cannon, one of the co-owners of Generation Now, the record label Lil Uzi Vert is signed to in partnership with Atlantic Records, spoke about The Pink Tape on Math Hoffa's My Expert Opinion podcast on Feb. 8. He mentions that fans should see Lil Uzi Vert on a sonic frequency. He also unveiled that Lil Uzi Vert recorded 600 songs for this album.
"It's different because we're getting all kinds of songs out of him," Cannon explained. "Might get a rock song, a real rap song, because he really rap. Might get the melodic shit that he do. That's a fun thing."
Expect a world tour for The Pink Tape as well. On April 10, Uzi shared a picture of themselves on Instagram wearing a "Pink Tape World Tour" shirt, hinting at a line of impressive performances.
Watch Lil Uzi Vert Reveal The Pink Tape's Release Date Below
These Rappers Haven't Dropped an Album in A While and We're Still Waiting