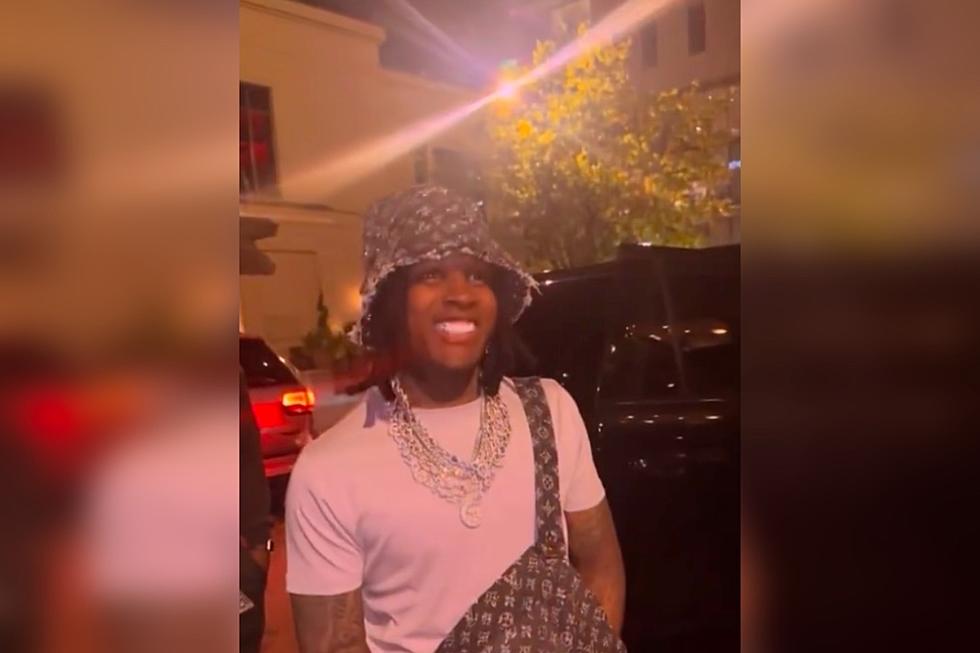 Lil Durk Claims He Spent $40,000 on Louis Vuitton Overalls Covered in Crystals
LilDurk/Instagram
Lil Durk recently stunted in some new Louis Vuitton overalls he claims cost $40,000.
Lil Durk Shows Off $40,000 Jumper
On Oct. 27, Lil Durk shared a video clip online, which shows him standing outside. In the video, the rapper is posted up next to a SUV wearing a unique Louis Vuitton jumper and matching bucket hat. Both items appear to be covered in crystals.
"How much that is?" the person filming Durk questions the rapper about the price of the ensemble.
"40 bucks," Durkio replies.
Durk also shared a carousel of photos of himself in the outfit on his Instagram page. He captioned the pictures, "Money is the root of all evil durk I mean smurk be in the trenches with his people [goat emoji]."
Rappers Recent Rich Flexes
Lil Durk isn't the only rapper to recently flex on the 'Gram with an expensive purchase. Earlier this month, Lil Yachty spent over $1 million on diamonds in his teeth. Back in August, Post Malone spent $2 million on a rare Magic The Gathering card. Over the summer, Rick Ross spent $35 million on a Miami mansion. In July, Drake added to his collection of rapper-owned jewelry by purchasing a ring once owned by Tupac Shakur for $1 million.
See Lil Durk's $40,000 Louis Vuitton 'fit below.
Check Out Durk Showing Off His Expensive Threads
See 10 Rappers' Purchases That Broke the Bank