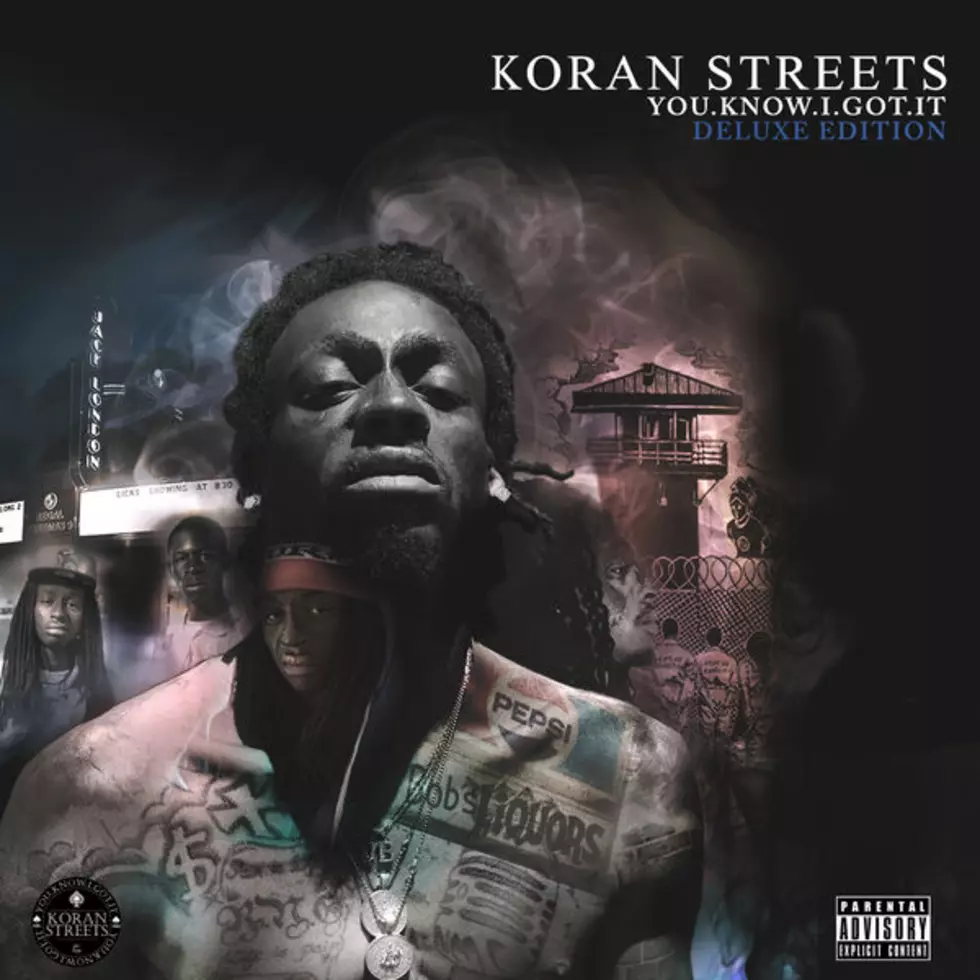 Koran Streets Drops Deluxe Edition of 'You.Know.I.Got.It' Album
You Know I Got It
Last year, Oakland rapper Koran Streets dropped one of the most beautifully raw rap albums of the year with You.Know.I.Got.It (The Album). Now, a year after the original release of the LP, he's back with a deluxe edition featuring three new songs—"Fired Up," "Real Money" and "Switch It Up." You can cop it on iTunes and listen to it on Apple Music or stream it via Spotify below.
Producers on the LP include K. Wrigs, Real AZ Beats, Motor City Music, FliptunesMusic, Street Bangaz, Double D, Nello Beats, Squeamish Beats and Jay P Bangz, who did Mozzy's fantastic "Sleep Walkin."
In addition, Koran's dropped off his new video for "Fired Up." It's his latest visual following "Slick Rick," a dope little loosie he snuck out a a month away that isn't included on the album.
Koran Streets' You.Know.I.Got.It (Deluxe Edition)
1. "Intro"
2. "Comfortable"
3. "Know It" Feat. Kleetus Mitchell
4. "Mama House"
5. "Struggle" Feat. K.I
6. "Can't Tell"
7. "Hard"
8. "Kane"
9. "Swish"
10. "Ima Thug"
11. "Do Whatever" Feat. N.O.C
12. "24_7 365"
13. "Without a High School Diploma"
14. "Since the 80's"
15. "Running From the Police"
16. "Fired Up"
17. "Real Money"
18. "Switch It Up"
New Music Releases for September 2017