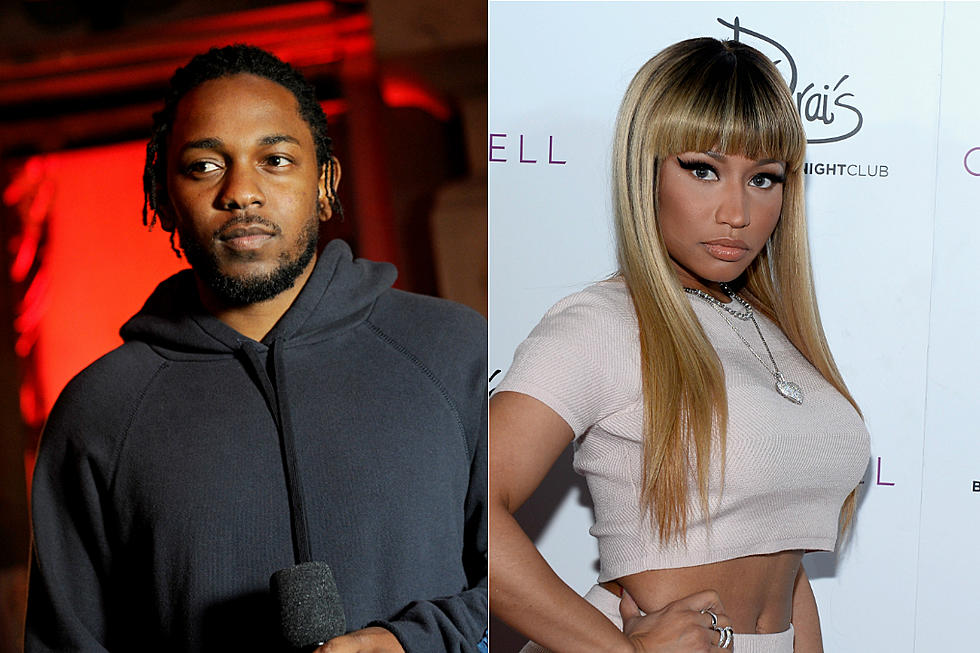 Kendrick Lamar and Nicki Minaj Make the 'TIME' Most Influential People of 2016 List
Emma McIntyre/Bryan Steffy, Getty Images
TIME Magazine has released its annual "100 Most Influential People" list and hip-hop is well represented. Alongside names like Mark Zuckerberg, Stephen Curry, Pope Francis and Barack Obama are Kendrick Lamar and Nicki Minaj, who fall under the "Artist" and "Icon" category, respectively.
Lamar is widely recognized by fans, critics and peers as the top rapper in the game right now, and the writeup for his spot celebrates his ability to make people "face things that are uncomfortable" through his music.
Minaj's profile was written by Lil Wayne and after he recounts the first time he ever saw Nicki freestyle on a street DVD, he praises her monumental success and says that she "will go down as one of the best to do it in the history of music."
"I always wanted more for my artists and saw Nicki's potential from the first moment I laid eyes on her," wrote Weezy. "She's reached far beyond everything I would have imagined. Man, she's so influential and doing all the right things. She's an icon, a boss and a role model to all these young girls out here on how to do it the right way. Her work ethic speaks volumes and has yielded these results. The scary thing is she's still going. Ha! Nicki Minaj will go down as one of the best to do it in the history of music."
Also listed in Hamilton creator Lin-Manuel Miranda, who makes the list under the "Pioneer" category. The smash success of the Broadway play has taken Miranda to the White House to kick it with Obama and helped him win more awards than he can probably count.
30 Albums That Will Make You Appreciate Hip-Hop