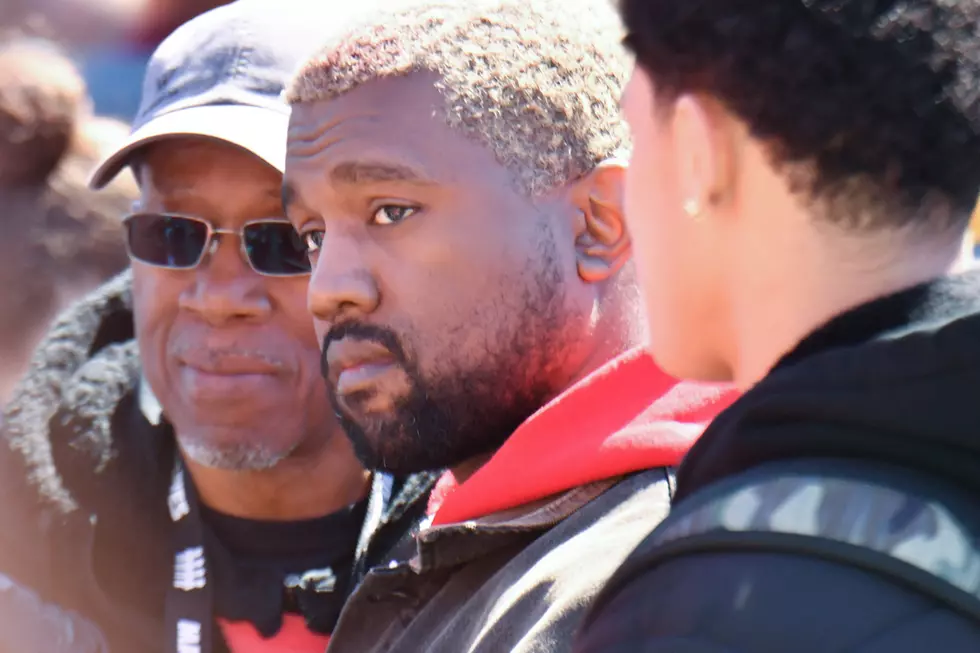 Kanye West Returns to Twitter, Appears to Take Shot at Nike
George Pimentel, Getty Images,
In some ways Kanye West is changing , but in others he remains the same. On Friday (April 13), the reclusive rap star tweeted for the first time in months, and used his rare appearance on the social media network to seemingly take a jab at Nike.
Responding to an announcement about the Just Do It brand dropping a reworked edition of their Monarch sneaker next month, the Adidas affiliate appeared to accuse Nike of swagger jacking. "Yeezy 700 Vibes ‍♂️," he wrote in the post, implying Nike was biting the concept of his Yeezy Boost 700 shoe.
West eventually deleted the tweet, but kept a retweet of Twitter CEO Jack Dorsey welcoming him back to Twitter. West has been abstaining from social media for the most part. In February, he returned to Instagram and posted a series of photos of powerful couples before deleting them.
"I don't wish to be number one anymore, I wish to be water," he said. "I wish to be closer to [United Nation's Children's Fund] or something where I can take the information that I have and help as many people as possible, not to just shove it into a brand."
Check out West's Twitter posts below.
See Photos of Kanye West's Different Looks Over the Years