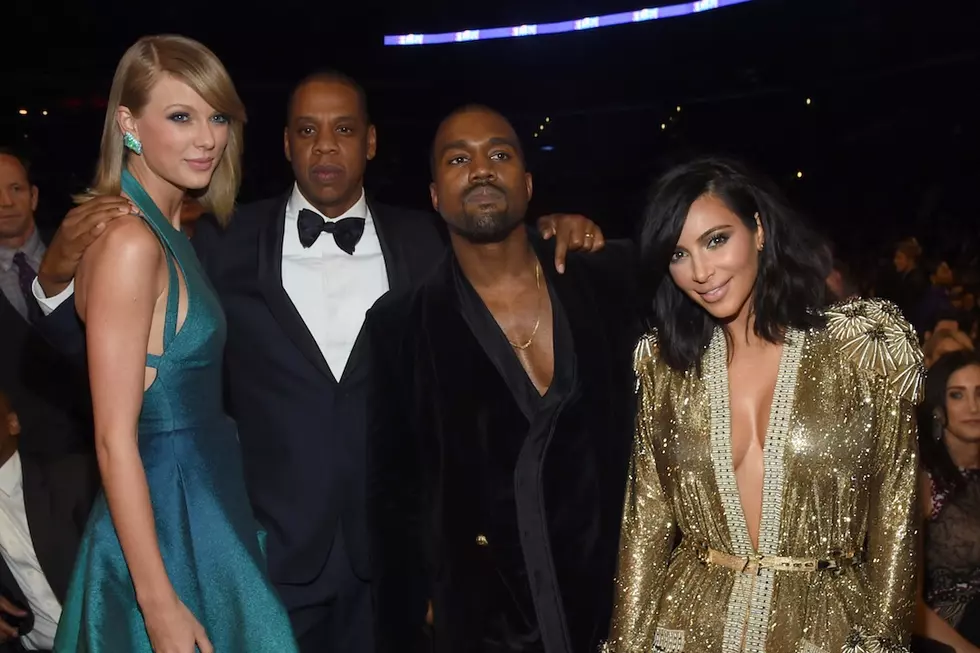 Kanye West Fans Will Counteract Taylor Swift's Album Release With Hey Mama Day
Larry Busacca, Getty Images
Kanye West fans will arguably go to the ends of the earth to defend their king. A group of them on the r/Kanye subreddit are dedicating themselves to combating what they perceive as a petty slight Taylor Swift took at 'Ye. The pop star's new album, Reputation, has a release date that happens to coincide with the 10th anniversary of Donda West's death, and fans are sure it's no coincidence.
Since the backlash, Taylor and her team have denied any connection between the release date and the anniversary of the passing of Donda West. "It is standard practice that releases come out on Fridays and we locked in this release date based on other Universal Music Group releases," a member within Swift's camp said recently. "There is no correlation."
Regardless, many Kanye fans are not stepping down. On Reddit, the disciples of Yeezus announced Hey Mama Day. A statement on the r/Kanye forum was made explaining the day: "Basically, we have the idea to repeatedly stream a singular Kanye song on that date," says the post. "Hopefully getting that song the #1 spot on daily streams over any of Taylor's songs. We are focusing on a single song as it will be much easier to concentrate our efforts into that, than say a whole album getting to #1."
Many believe that Taylor's new song disses Kanye with lines like, "I don't like your little games/Don't like your tilted stage/The role you made me play of the fool."
It looks like the bad blood between these two stars will continue for the foreseeable future.
See Photos of Kanye West's Different Looks Over the Years