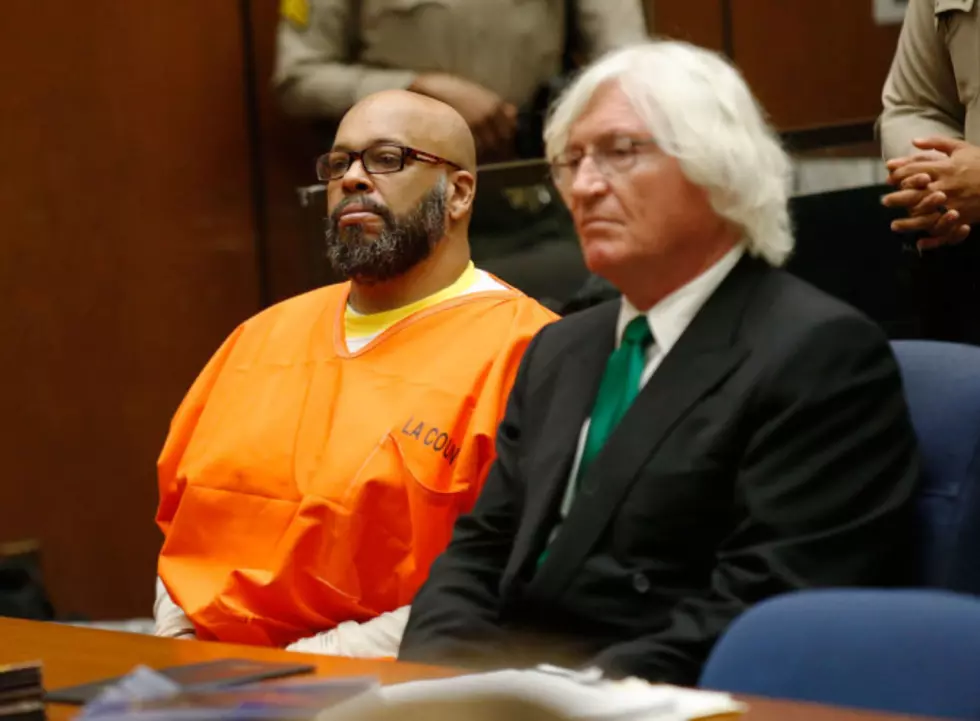 Judge Refuses to Dismiss Suge Knight's Murder Case
Getty Image
Suge Knight was told by a Los Angeles County judge today that he must stand trial for murder even though a key witness—Cle "Bone" Sloan, the surviving victim that was allegedly run over by Knight back in January—refused to identify the former music mogul in court. The AP reports, Thomas A. Mesereau Jr.—the fourth attorney to represent Knight—requested that the judge should dismiss charges in the murder case because Sloan isn't credible and the video of the incident in Tammy's Burger parking lot in Compton shows Knight was defending his life and acting in self-defense. Mesereau believes his client shouldn't have been criminally charged. "I think it's an outrage," said the defense attorney.
However, Superior Court Judge Stephen A. Marcus denied the motion. The judge noted Knight and Sloan's ongoing feud and said, "The only person who had a motive was Suge Knight." Sloan initially told detectives it was Knight who ran over him and Terry Carter, killing Carter, 55, and seriously injuring Sloan. But, later on in April, Sloan refused to say Knight ran him over because he didn't want to appear like a snitch. He also told authorities that he punched Knight numerous amount of times through Knight's truck windows. Judge Marcus said today (July 7) in court that this was just a classic example of a recanting witness and it's clear that Knight was the man behind the wheel.
Knight's current bail is $10 million and Mesereau plans to file a motion asking for a bail reduction and seeking private medical treatment for his client. Knight has been hospitalized countless times since the case began.  A bail hearing is set for July 17.
The former Death Row Records executive is also in trouble in an unrelated robbery case filed by a female celebrity photographer who claimed Knight and comedian Katt Williams stole her camera last October. The judge set a preliminary hearing for that case for Sept. 17.
Follow the complete timeline of Suge Knight's murder case here.