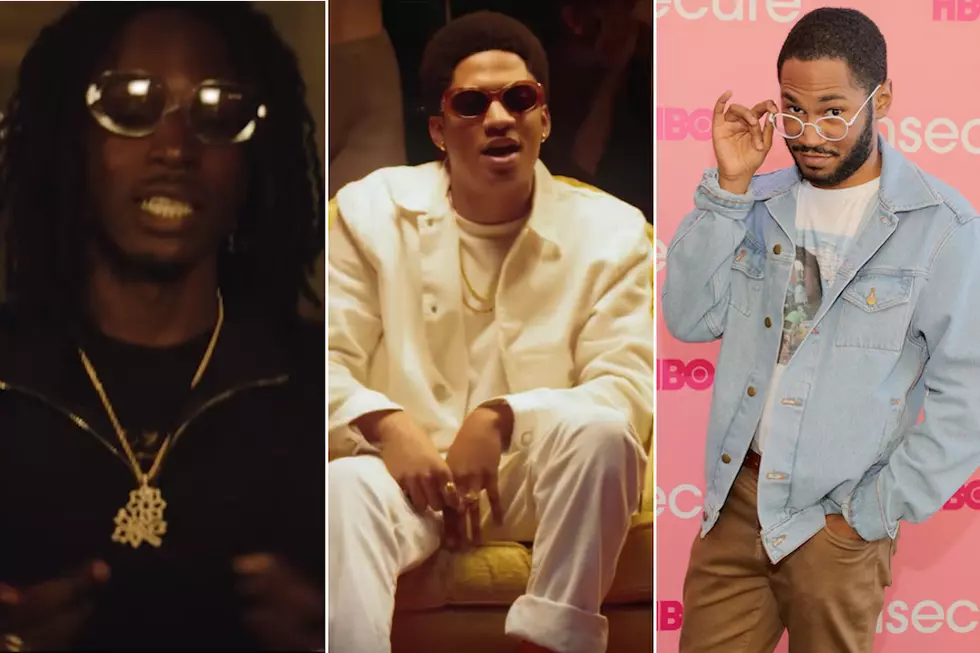 Jazz Cartier Joins Lou Phelps and Kaytranada on New Song "Come Inside"
JazzCartierVEVO via YouTube/Lou Phelps via YouTube/Neilson Barnard, Getty Images
Canada is delivering a potential summer banger as Lou Phelps releases his new "Come Inside" record featuring Jazz Cartier and production from Kaytranada. The new feel-good track provides a funky soundtrack for listeners as we hear Phelps and the Toronto rapper offer up some romantic rhymes over the super producer's instrumental.
Phelps kicks things off over his brother's drum-infused beat, where he tries to pitch himself to a broken-hearted woman. Regardless, he still expresses his true feelings and makes sure she knows that he is interested in pursuing her.
"Had my eyes on you for a minute/Didn't take a chance at love, broken-hearted," he raps.  "Talk about love, baby, use your logic/Wanna say the truth, f**k it, go 'head about it."
Cartier hops on the second verse, where he faces his fears of opening up to a woman and wanting to tell the world that he loves her.
I wonder if it's way too much/Tell me if am weighing you down," Cartier rhymes. "I've been here waiting around/I can always see your face in the crowd/You know I love you can say it aloud."
It's been a minute since fans have gotten some material from Phelps, as he dropped his debut project, 001: Experiments, last year in April.
Take a listen to the new Kaytranada-produced track from Lou Phelps featuring Jazz Cartier below.
See New Music Releases for March 2018