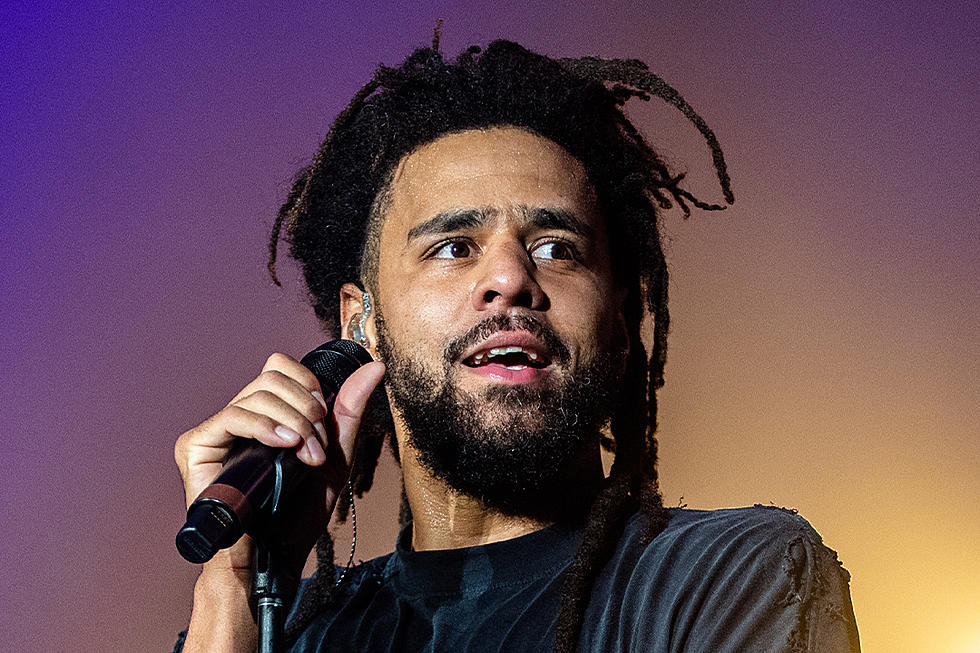 J. Cole Uses Summer Walker Song to Confirm Release of The Fall Off Album – Listen
Josh Brasted/Getty Images
J. Cole is using a new Summer Walker song to confirm the release of his next album, The Fall Off. 
On Friday (May 19), J. Cole offered up his elite MC skills to Summer Walker on the intro track for her new EP, Clear 2: Soft Life. With Summer on the hook, the project's opening song, "To Summer, From Cole - Audio Hug," finds the Dreamville rhymer-exec rapping a heartfelt lyrical letter to his dear friend to set the tone for the following eight tracks.
However, with a slick double entendre, J. Cole used the sentimental song as a platform to announce that his next album, The Fall Off, is on the way.
"I'm thinkin' about ya," J. Cole raps in the Summer Walker song (below). "I heard you just had you another lil baby, congratulations/I hope you got through it with no complications/I find it amazing the way that you juggle your kids, the biz, the fame/The b*****s that's hatin', they sit around waitin' for you to fall off, like the album I'm makin'.
J. Cole's "audio hug" to Summer Walker certainly isn't the first time the "All My Life" spitter has hinted at the release of The Fall Off. In fact, he's been pretty candid about it for quite some time.
Back in 2018, the outro song for Cole's chart-topping album, KOD, was titled "1985 (Intro to The Fall Off)," an intentional move that sparked years of speculation surrounding the highly anticipated project. By the time December of 2020 rolled around, the COVID-19 pandemic put a damper on J. Cole's then-plans for The Fall Off but also made way for his most recent album, 2021's The Off-Season.
Despite the title of his forthcoming LP, J. Cole, and his storied rap career, are far from any type of fall-off. Just last week, the North Carolina MC dropped a collab with Lil Durk titled "All My Life," a jovial anthem that has received universal praise from fans and has already raked in over 13 million views on YouTube.
Listen to J. Cole Confirm The Fall Out Album Is on The Way on Summer Walker's "To Summer, From Cole - Audio Hug" Below
See Most Anticipated Hip-Hop Albums of 2023