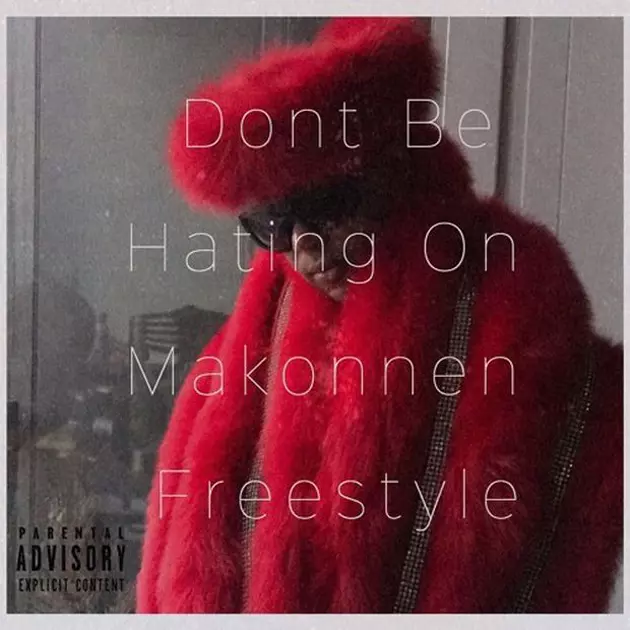 ILoveMakonnen Pops Off His One-Take Freestyle Series With New Song "Don't Be Hating On Makonnen"
ILOVEMAKONNEN via SoundCloud
ILoveMakonnen kicks off his new weekly freestyle series—in which he releases all one-take freestyles—with "Don't Be Hating On Makonnen." Over smooth production, Makonnen raps about being done wrong and bouncing back.
"Can I catch that soundbite/For the last two years wonder who these niggas sound like/Now they acting like they don't know me/I seen some pictures, niggas was looking like homies/Why are they so fake/I don't even know why, can't speak that name," he raps.
"Don't Be Hating On Makonnen" comes a few weeks after Makonnen linked up with Rae Sremmurd and Mike WiLL Made-It for the track "Love." Both records followed up the "Tuesday" rapper's project Fun Summer 17, which dropped a couple of months ago.
Speaking in an interview with Rap-Up, Makonnen spoke about his collaborations with Lil B, Lil Peep, Mike Will and his new project that he's working on.
"I've just been taking my time with [the new project]. I'm usually in the studio freestyling," Makonnen said. "That's how I work on all my songs, just to be really in the moment. But now, I've been doing a lot of freestyling and coming back and taking my time with the music, cleaning it up, and making each lyric make sense. I just feel like this project is going to still be Makonnen, but it's Makonnen with him having time on his hands again."
Bump "Don't Be Hating On Makonnen" below.
See New Music Releases For October 2017