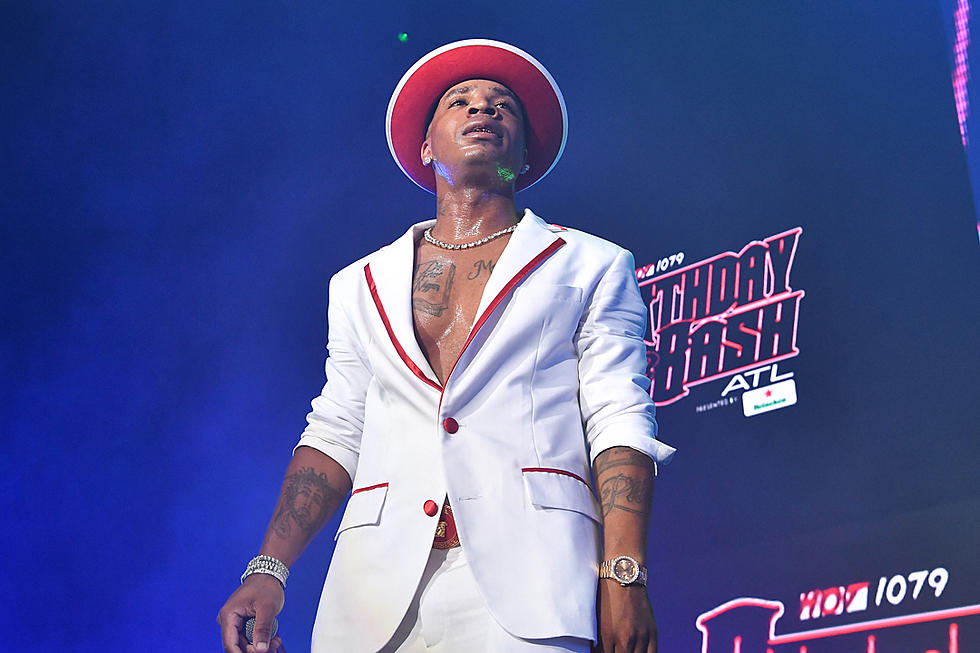 Paras Griffin, Getty Images
Today, July 1, is the birthday of Florida rapper Plies, who now turns 42.
Born and raised in Fort Myers, Florida, Plies didn't always know he be this big rap superstar. As Plies even went to college and was a wide receiver on the football team at Miami University, it wasn't until later that Plies answered his musical calling. After dropping out of college, Plies partnered with Slip-n-Slide Records and the rest is history. Garnering hits like "Shawty," "Bust It Baby" and even a Grammy nomination, Plies has made musical contributions to hip-hop that will never be forgotten.
In the last few years, Plies has been hard at work collaborating with everyone from Lil Wayne to 2015 XXL Freshman K Camp. Plies has also made hilarious contributions to the world of social media as one of hip-hop's most outrageous posters. On his Instagram, Plies posts videos about everything from current events to his "sweet Pwussy Saturdays" all in his funny, down South drawl. XXL caught up with the Florida MC for the Spring 2016 issue and discussed his surge of Internet fame.
"All the crazy shit I do from the Sweet Pwussy Satdays to the first video I ever recorded of me singing Adele, I never plan it," he said at the time. "It's just how I'm feeling at the time. What I pride my social media game on is…I'm not on there trying to be disrespectful like that's never my approach. But whether you see me inthe street or on social media, I'm still trying to have a level of respect for what it is I'm doing and I think that's what makes that shit interesting to me."
While Plies has definitely carved out a cool space for him to thrive in the world of social media, the rapper has remained committed to putting out dope new music. In October 2017, the rapper linked up with his fellow Floridian, Kodak Black, to drop of a joint project by the name of F.E.M.A. A couple months later, in December, Plies unleashed his Ain't No Mixtape Bih 3 project.
30 Albums That Will Make You Appreciate Hip-Hop