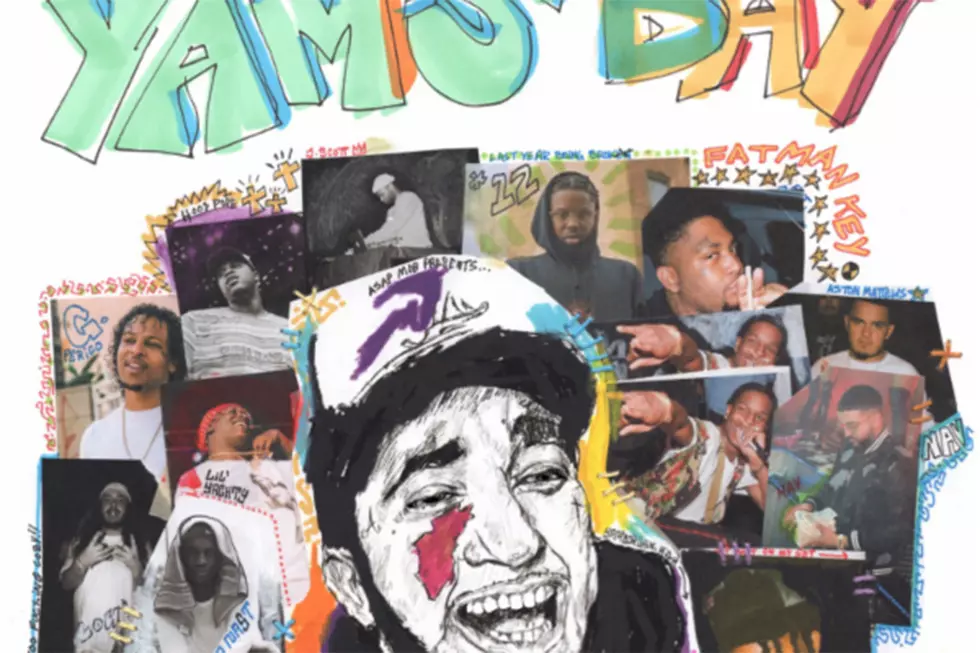 French Montana, Playboi Carti and Flatbush Zombies Added to 2018 Yams Day
AWGE
The upcoming Yams Day 2018 festival was already shaping up to be a great event and now, the lineup gets even bigger.
French Montana, Playboi Carti and Flatbush Zombies have been added to the lineup, joining previously announced names such as A$AP Mob, Lil Yachty, Nav, G Perico, Aston Matthews, Retch and Dash and more. There will also be DJ sets by Cozy Boys and TDE's Mixed by Ali.
This years festival takes place on Jan. 18 at the New York Expo Center in the Bronx. The event kicks off at 6:30 p.m with the show set to begin at 8 p.m. Tickets for Yams Day 2018 are on sale now and can be purchased here. A portion of ticket sales will go toward the Always Strive and Prosper Foundation, which was founded in 2016 by Yams' mother, Tatiana Rodriguez.
2017 was a busy year for the A$AP Mob. The Harlem collective dropped their second album—Cozy Tapes Vol. 2: Too Cozy—in August, while A$AP Ferg and A$AP Twelvyy released their own projects.
Following the release of Cozy Tapes, Vol. 2, XXL caught up with the crew to find out what the late A$AP Yams' favorite song on the project would be. While the rappers couldn't come up with a definite answer, they all agreed it was tough to choose a Yams' favorite.
"Shit, I really don't know," said A$AP Ant. "Yams is so hard," added A$AP Ferg. "He's so random sometimes." Ant continued, "I remember Yams was on BET and they asked about Japan and he was like, 'I don't even know for real.' He probably say all the tracks, honestly."
Check out the Yams Day 2018 flyer below.
See New Music Releases for January 2018