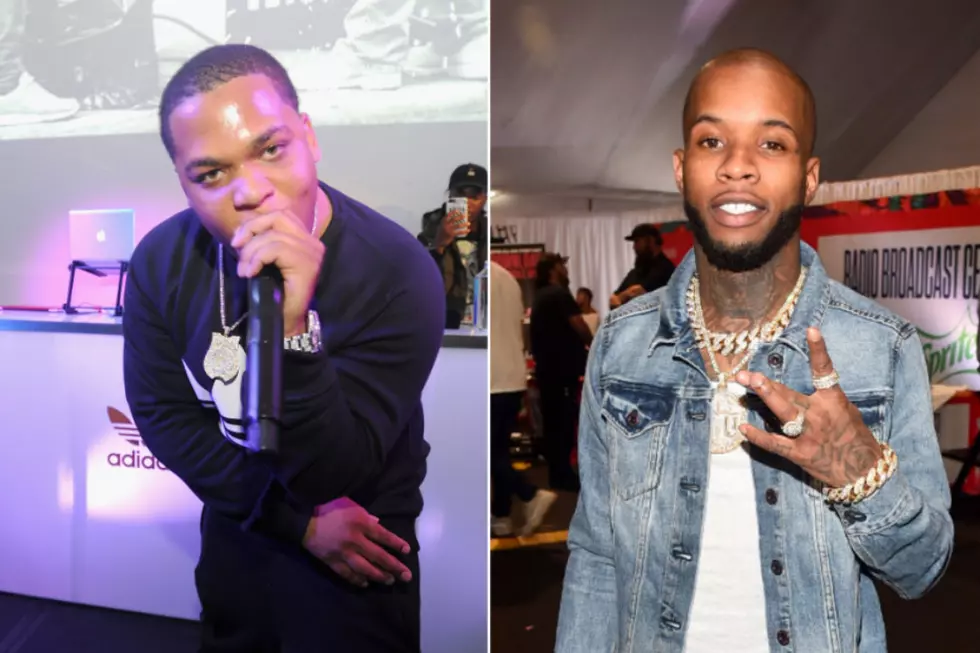 Don Q Calls Tory Lanez a Bitch
Brad Barket / Alberto E. Rodrigurez, Getty Images (2)
"Welp 48 hours is up," Q said, referring to the time that's passed since Q dropped his his Tory diss track, "I'm Not Joyner."  "Niggas is scared, niggas is soft. Niggas don't wanna do nothin'. Your 48 hours is up. You a bitch!"
He went on to seemingly allege that Tory is attempting to find out the name of his child's mother to try and get dirt on him, and invited the Toronto native and all who are associated with him to his genitals.
The drama all began over the weekend, when Q dropped "I'm Not Joyner" in response to Tory's claim to being the best rapper in the world. Tory shared a text message to Q before the full diss track was released, encouraging the "friendly competition," but the bars pushed "friendly" to the limit.
"This is when it gets spicy, you went to Funk Flex and started spitting just like me," Don Q raps. "Speak up if I'm lying/You told me you watched my freestyle hundreds of times/I guess that's why you sound like me in a couple of lines."
Upon landing back in America from Dubai, Tory replied on social media and didn't seem phased.
"That's what you came with, nigga?" Tory said on Instagram on Sunday night (Jan. 27). "Fuck outta here."
Responding to Tory's IG message, Don Q posted a special Tory-dedictaed message to his IG story. "@torylanez that's not ya body just rap boy U got Ny wit u tryna get dirt lmaoooo. he's PANICKING!! SUCK MY DICK @torylanez."
A response from Tory is likely on the way—and hopefully on wax. In the meantime, watch Don Q's video below.
See Tory Lanez's Different Looks Over the Years