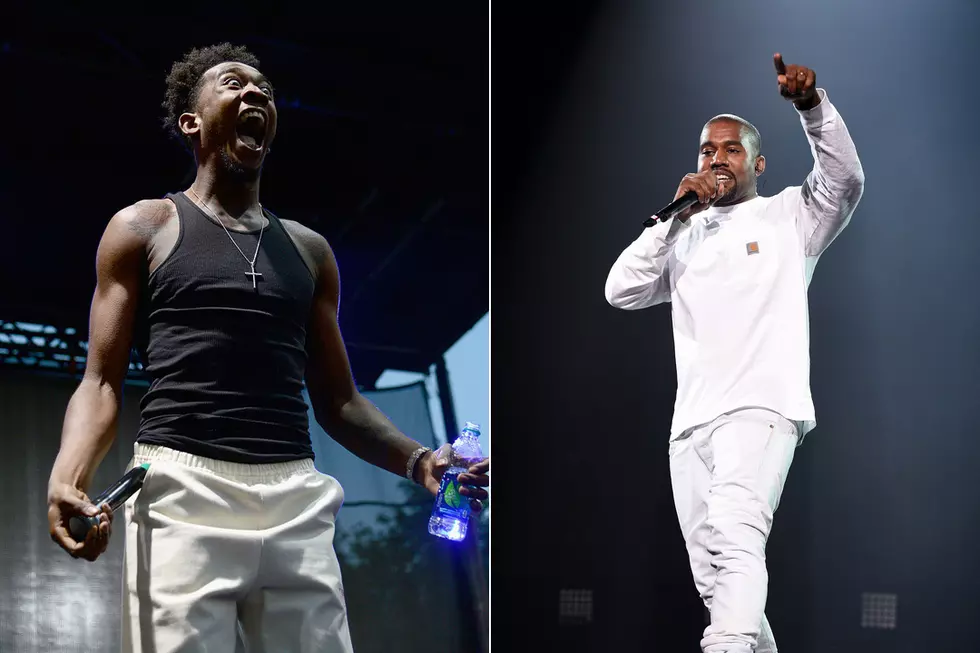 Desiigner Releases "Timmy Turner" Remix With Kanye West
Lisa Lake / Dimitrios Kambouris, Getty Images (2)
Desiigner finally dropped the CDQ version of his "Timmy Turner" remix with Kanye West. Listen to it below.
Desiigner's "Timmy Turner" just got the Kanye West bump. After originally being premiered in an unusual manner at Travis Scott's .WAV party in Los Angeles, Desiigner's "Timmy Turner" remix featuring Kanye West gets its official release. The track made its debut courtesy of Funkmaster Flex's radio show on Hot 97.
The new remix is the latest evolution in the ongoing phenomenon that is "Timmy Turner." Desiigner originally unleashed the song as his 2016 XXL Freshman freestyle. The freestyle became one of the most discussed topics in hip-hop during the summer before Desiigner revealed his intentions to turn it into a proper track.
Not long after the freestyle took the Internet by storm, "Timmy Turner" was released as an official single produced by Mike Dean. The new remix condenses that Mike Dean creation down from its four minute runtime to just over two minutes. Desiigner's memorable hook remains intact but a Kanye West verse now makes up the rest of the track.
Despite the amount of hype that Desiigner's XXL Freshman freestyle generated for the song, "Timmy Turner" did not blow up like his breakthrough single "Panda." The record fell short of most observers' expectations compared to the acapella he performed for his XXL Freshman freestyle. But Kanye West's presence on the remix could provide the magic touch for this single to take off like "Panda" did. Check out the "Timmy Turner" remix below.
133 Rapper-Launched Record Labels From the Past and Present