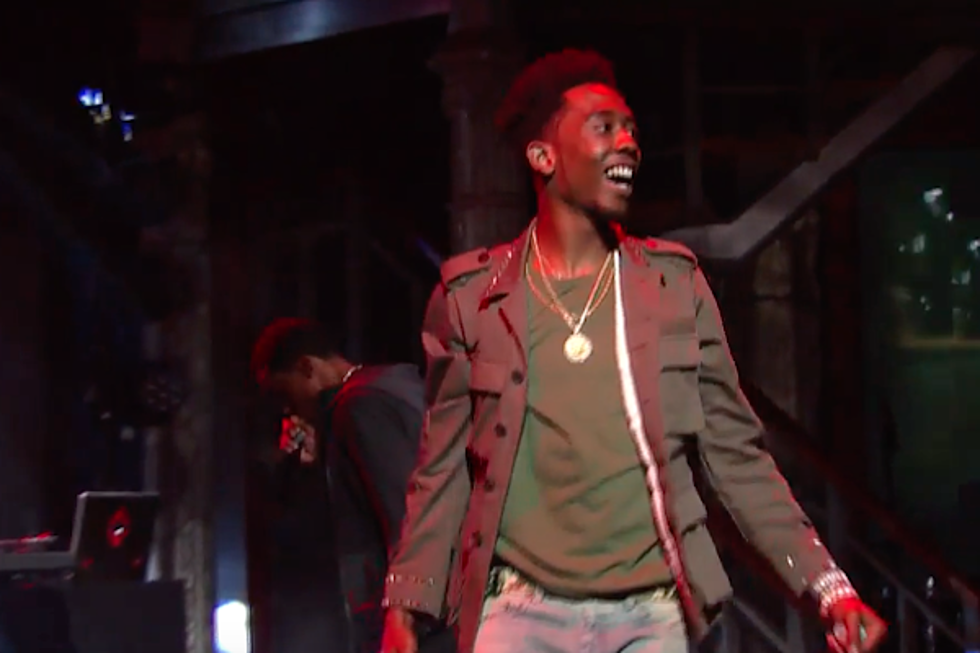 Desiigner Performs "Panda" on 'The Late Show With Stephen Colbert'
YouTube
Has the Late Show stage ever been so hype? Making his network television debut Wednesday night (May 11), Desiigner brought his ever-rolling tongue and dabbing arms to The Late Show with Stephen Cobert, to perform his smash hit "Panda" for the roaring audience.
While the song first dropped in December of 2015, it has continuously found new life, first by appearing on Kanye West's The Life of Pablo track "Father Stretch My Hands Pt. 2" and later by climbing the Billboard Hot 100 charts to become the No. 1 song in the country. Adding to its longevity, the video for "Panda," which starts Kanye, just dropped this Tuesday (May 10).
In the above performance, Desiigner is brimming with enthusiasm and energy, announcing around the stage as the infection "Panda" hook rings off. As the Brooklyn rapper continues to ride this cresting wave, the question still looms as to what he has planned for a follow-up. "Moon People," which dropped earlier this week was confirmed as an unofficial release, meaning the G.O.O.D. Music signee has yet to make his first true post-"Panda" play.
Speaking with Billboard, Kanye's go-to producer and engineer Mike Dean talked about executive producing Desiigner'ss debut album, saying, "He's a lot more of an artist than you think he is. He's not just some Future knockoff. He talks like that — he sounds like he's got Auto-Tune on his voice in real life. He talks like Future raps, which is weird."
Catch the "Panda" performance up top.
15 Hilarious Memes Inspired by Desiigner's "Panda"