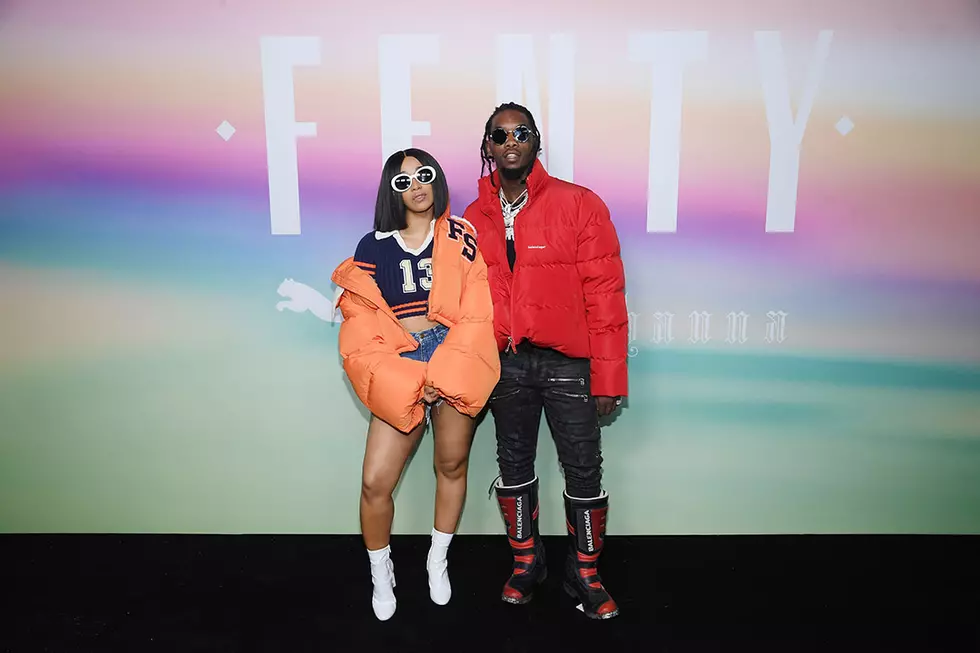 Cardi B and Offset Sued by Man Assaulted After 2018 Met Gala
Dimitrios Kambouris, Getty Images
The alleged victim, Giovanni Arnold, claims the incident took place outside of The Mark Hotel around 2 a.m. on May 8. Arnold says he attempted to get an autograph from the "Be Careful" artist, who allegedly fired back at him, "Fuck outta here nigga, I will slap the shit out of you." The man then says he was yelled at by Offset, who reportedly shouted, "Shut up, bro, before a nigga beat you out here."
According to the lawsuit, which was filed by New York City-based personal injury attorney Daniel Szalikewicz, Arnold—a self-proclaimed "autograph hound"—tried to defuse the situation but was assaulted by three bodyguards.
Arnold claims that he didn't fight back and only tried to protect his body during the attack, which left him in the hospital with injuries to his face, neck and back. However, Cardi B's team claims Arnold was being "super aggressive and obnoxious."
The Invasion of Privacy rapper was previously asked about the incident, but didn't reveal any details, telling TMZ, "I don't know what you're talking about. I'm legally blind... I said I'm legally blind."
The attack following the Met Gala isn't Cardi's only run-in with an overzealous fan. On April 27, the New York artist got into a heated argument with a fan at a Las Vegas shopping mall, who was looking to take a photo with her. During that incident, Cardi could be seen yelling from the inside of a store, as the woman shouted at her from outside.
See 46 Hip-Hop Artists Who've Gone Gold in 2018