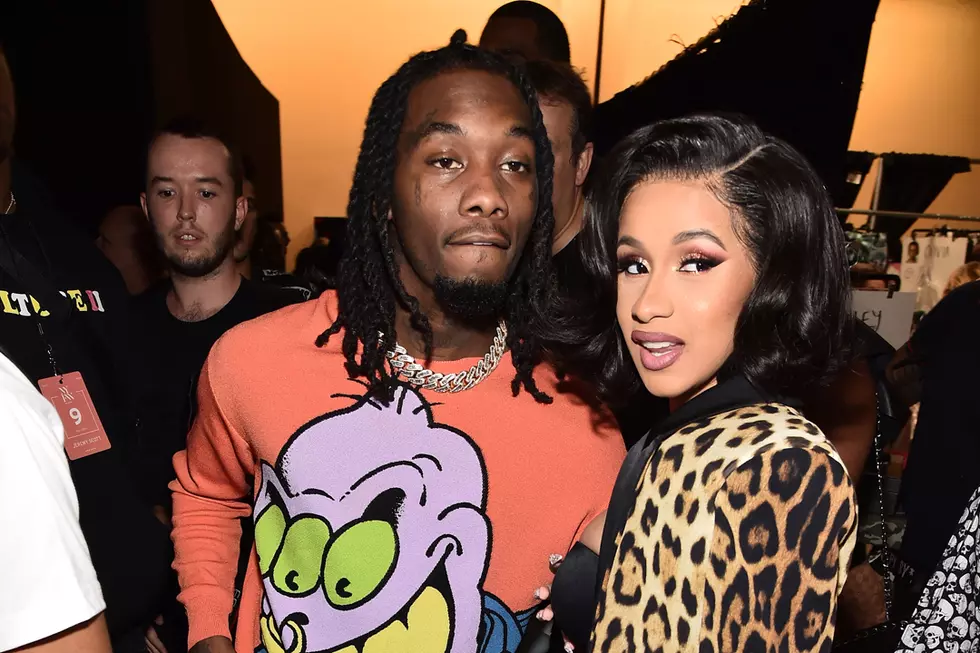 Cardi B Celebrates One-Year Wedding Anniversary With Offset
Theo Wargo, Getty Images
As of yesterday (Sept. 20), Cardi B and Offset have been married for a year. In an apparent celebration, Bardi recognized the moment by uploading what appears to be an image from the day of their wedding to Instagram.
Keeping her message short and sweet, Bardi, who is rumored to be performing alongside Travis Scott at the 2019 Super Bowl next year, captioned the post, "TBT ...September 20th." In the image, we can see both Cardi and Offset holding hands as they stand with their heads down and presumably begin to exchange their wedding vows. It's our first-ever look at their wedding festivities.
Bardi's wedding-commemorating IG post comes a few months after she admitted to the world that she and Offset tied the knot months and months beforehand. Using her Instagram account to make her revelation, which had originally been reported by news outlets, the Bronx rhymer explained that she wanted to preserve some privacy and that she was happy with her unconventionally spontaneous marriage.
"Was one morning in September we woke up and decided to get married," Cardi explained in her note, which she typed up with her Apple notes app. "We found someone to marry us, and she did, just the two of us and my cousin. I said I do, with no dress no make up and no ring! I appreciate and love my husband so much for still wanting for me have that special moment that every girl dreams of when he gets down on his knee and put a ring on my finger and he did that for me!!"
See Cardi B's Different Looks in 2018