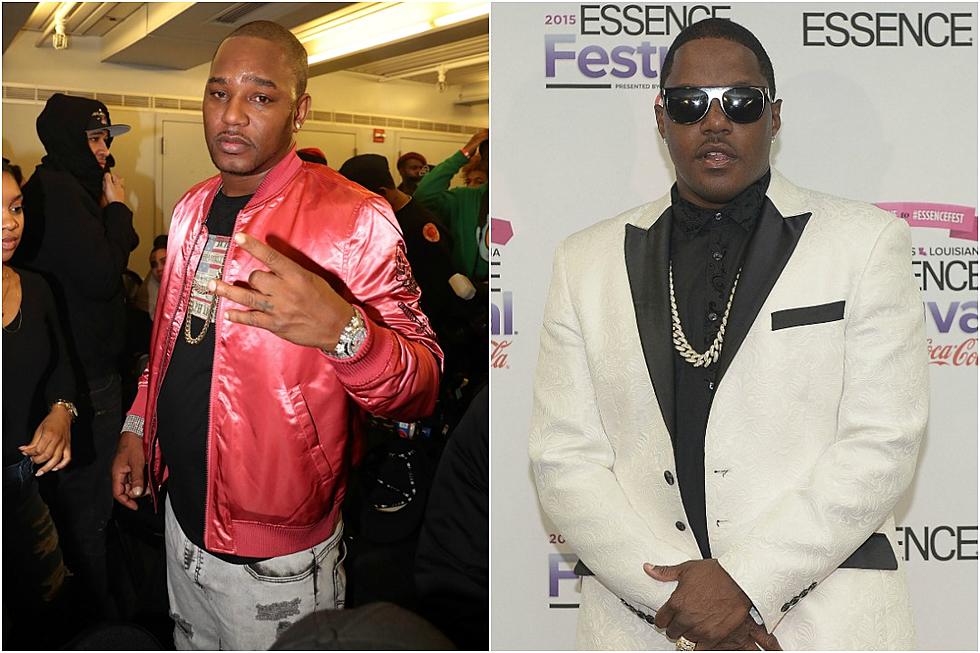 Cam'ron and Mase Seem to Squash Beef
Johnny Nunez/Paras Griffin, Getty Images (2)
As quickly as the Cam'ron and Ma$e beef started, it might be over. The two former Children of the Corn members seemed to be engaged in all out war after Murda dropped the diss song "The Oracle" and Killa returned fire last night (Nov. 25), with the track, "Dinner Time." But according to an Instagram exchange between the two rappers, all might be well in Harlem World.
Early this morning (Nov. 26), Cam shared a screenshot of a short Instagram conversation he had with Ma$e. "You still my brother if you would like to be...This was just for bragging rights #mase #theoracle," Betha tweeted.
Cam replied, "Yeah, this was fun.. u still my bro too. Glad I get to brag? ‍♂️ lol. So when you leaving Harlem again? 2mr?" The Purple Haze rapper captioned the photo, "Y'all see this it's right ‍♂️ ya man I hope he wit the shits tho."
So, we guess it's all over. This is definitely not the outcome we were expecting after Ma$e went off on Cam on his new song, "The Oracle," his latest release in what seems like years, offering up visceral lines like, "Tax know you as the niggas that snitch on the Roc/D.C. niggas know you as just a nigga they shot/OG niggas don't have no history with you on the block/And everybody seen the footage I got." All because he felt some type of way about a line Cam spit on "It's Killa" off his new mixtape, The Program.
Cam returned the ether calling Ma$e a fraud and the neighborhood punching bag. "I'll take it to the beginning/When Corey Wright japped you, Baby Maine yapped you/Roc over here slapped you, you still gave him dap too," Killa spit on "Dinner Time."
But now it appears that will be all we will get. It was fun while it lasted, we guess.
See Cam and Mase's latest Instagram interaction below.
See Hip-Hop React to Ma$e Dissing Cam'ron on New Song "The Oracle"