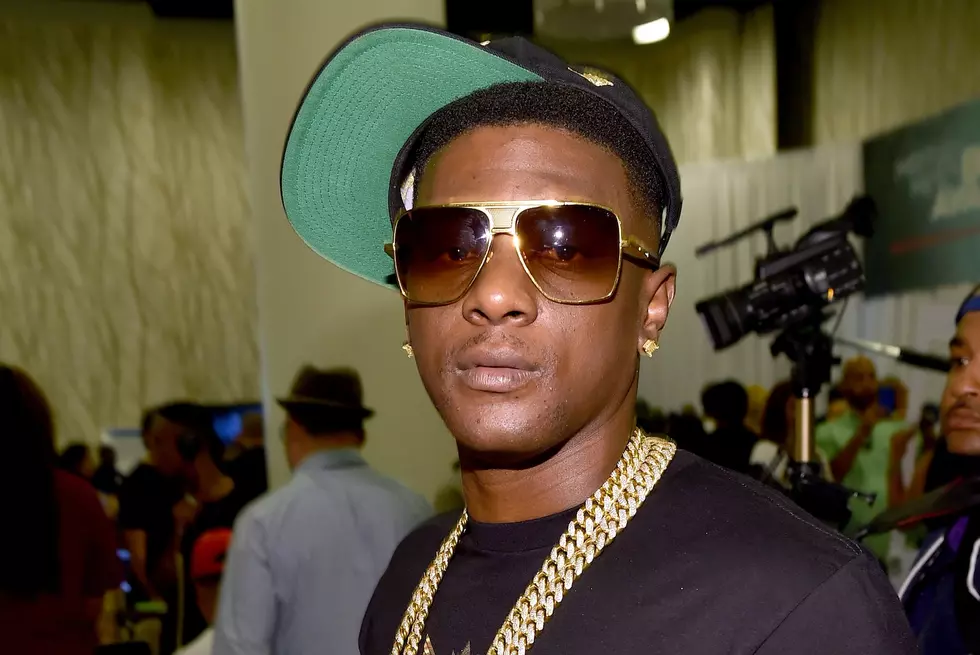 Boosie Badazz Reveals He Has Cancer – Today in Hip-Hop
Alberto E. Rodriguez, Getty Images
On this day, Nov. 25, in hip-hop history...
2015: Baton Rouge rapper Boosie BadAzz revealed to fans in an Instagram post on Nov. 25, 2015 that he has kidney cancer.
A year after being released from prison, Boosie had gotten back to touring and making music. But in late November, the 33-year-old rapper announced the major health setback. Boosie decided to share the news on Instagram that he was diagnosed with kidney cancer and that fans should pray for his recovery.
"I need all my fans to pray for me Doctor just told me I have cancer on my kidneys prayer is power that's why I'm letting the world know prayfaboosie," Boosie wrote.
Though the post was deleted from social media later that day, fellow MCs showed support for the "Ghetto Stories" rapper. In December of 2015, Boosie underwent kidney surgery to get the cancer out and had the hip-hop community behind him.
As soon as he was able to rest and recover, the Southern star turned to music for therapy. In February of 2016, Boosie dropped the album Out My Feelings in the Past, chronicling his pain and recovery from cancer. XXL sat down with Boosie that same month for an exclusive interview to cover everything from music to his health. Boosie detailed the day he was diagnosed by his doctor.
"My stomach was hurting, so I just told the doctor, let me get a MRI. I went and got an MRI and two hours later, they told me I had got cancer. I said something like, "Hell no. I ain't got no caner, y'all trippin'." Then I told him "Let's go back down there," and I got another MRI. And they came back [again] and said I got cancer. I was hurtin' man because I already lost two aunties and an uncle to cancer in 2015 so I was hurting," described Boosie.
After jetting off to Hawaii to celebrate being cancer-free in 2016, December of 2017 saw the release of Boosie's latest album BooPac, the title of which is a nod to the fact that the late Tupac Shakur has been one of the people who have most influenced the "heartless hearts" rapper.
See 22 Hip-Hop-Related Police Raids