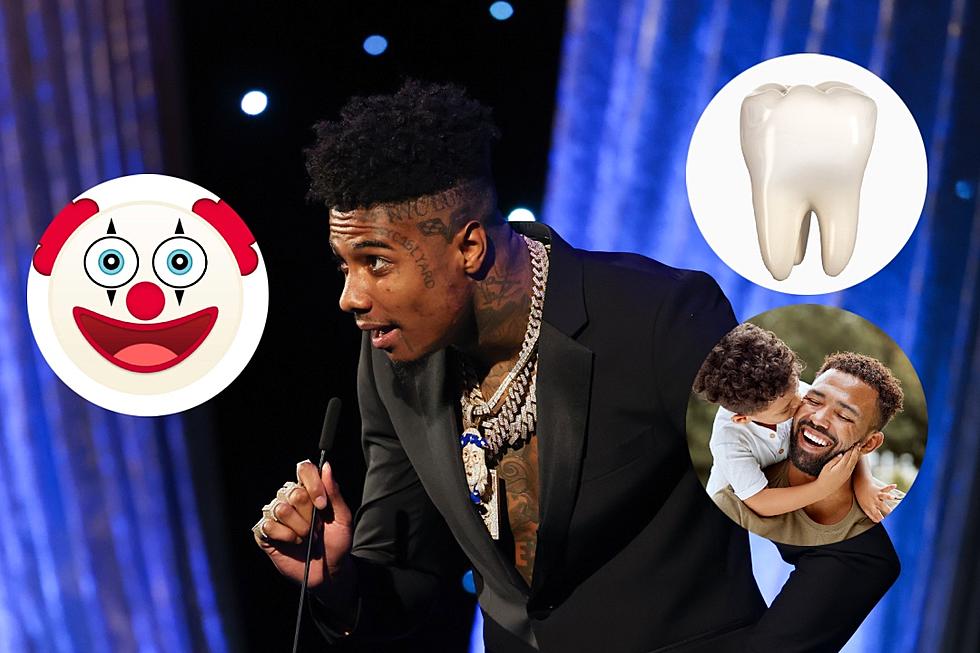 Blueface Asks What He Should Be for Halloween, Gets Flamed
thebackyardpilgrim/Randy Shropshire/Getty Images/Gaetan Stoffel/PeopleImages/Getty Images (4)
Blueface asked his followers on X, formerly known as Twitter, what he should be for Halloween today, and got flamed in the replies.
Blueface Asks What He Should Be for Halloween
The Los Angeles rapper is apparently in the Halloween spirit. On Tuesday (Oct. 31), he went on X and posed the simple question: "What should I be for Halloween?" along with a thinking face emoji.
X Users Answer Blueface's Question
People on X were quick to weigh in with their thoughts on what would be the perfect costume for the recently engaged rhymer. It's clear the public has very strong opinions about Blueface based on his antics with his new fiancée, Jaidyn Alexis, and ex-girlfriend, Chrisean Rock, who recently had Blueface's second son.
"A clown.. so ironic right," one X user posted.
"Be Chrisean tooth bro ts would be funny," another post reads.
"A responsible father," someone else added.
Rappers Dress Up for Halloween
Several rappers have been showing off their Halloween costumes over the last few days. Ice Spice dressed up as Betty Boop, while Tyga went out in a Terrifier getup. Saweetie stepped out over the weekend as Tim Burton's Edward Scissorhands character. Sexyy Red asked her fans to send her their best Sexyy Red costumes and got a slew of responses on social media.
Take a look at the funny reactions to Blueface asking what he should be for Halloween below.
See the Hilarious Responses to Blueface Asking What He Should Be for Halloween
See Rappers' Most Wildest Insults They've Said During Beefs