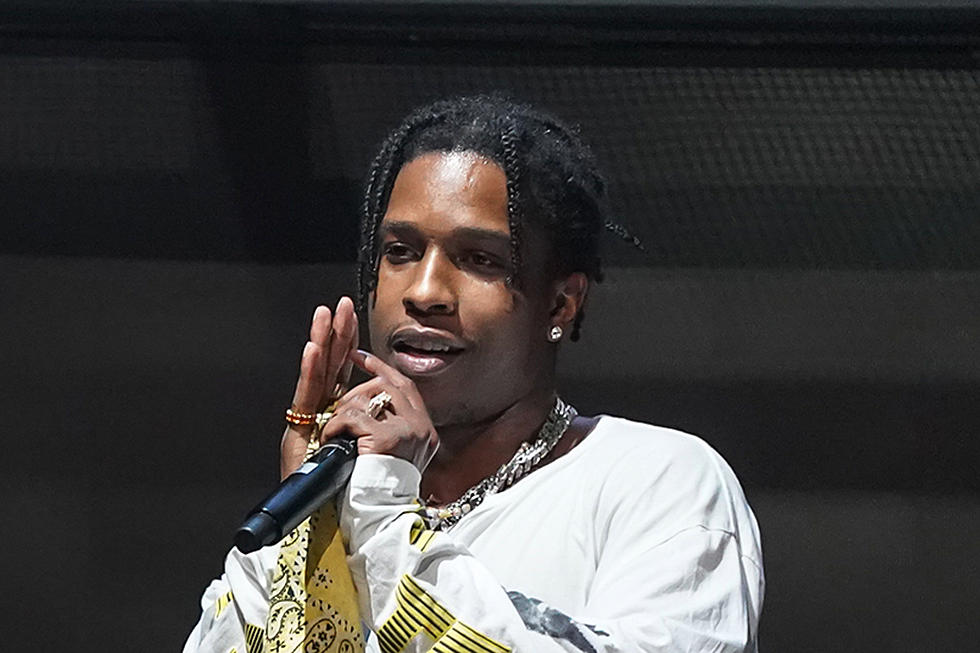 ASAP Rocky's Manager's Hotel Room in Sweden Raided by Police: Report
Christopher Jue, Getty Images
Police in Stockholm, Sweden continue to investigate the fight involving A$AP Rocky, which landed the rapper in jail earlier this month, where he currently remains. In the latest update in the situation, local police reportedly raided the hotel room of the Harlem rapper's manager in order to try and obtain information that could help them with their case.
The raid was conducted on Friday (July 12), reports Fox News. According to their sources, Rocky's manager, John Ehmann, was awakened by four police officers who served him with a search warrant and confiscated Ehmann's cell phone in order to look over the contents.
Ehmann was not present on the scene during the fight that landed Rocky in jail on suspicion of assault and "was completely taken aback" when police rushed into his room, according to a source, and "had no idea what this was about."
Prosecutors have until July 19 to determine whether to file charges against either party or ask for more time. According to Rocky's lawyer, Alan Jackson, he is expecting one of multiple outcomes at the rapper's next hearing.
"[The prosecutor] can walk in and drop the charges, he could release Rocky and understanding that Rocky, in fact, is not a flight risk, that he's not at the risk of either destroying evidence or committing more crimes, which are the three criteria on which to hold someone," Jackson said. "It's been our understanding that the prosecutor has indicated that he will address the court and will request additional time, which would obviously not be our hope."
Rocky has been in police custody since July 2 when he went in for questioning about the fight between his crew and two men on a Stockholm street. According to witnesses, Rocky's crew was being followed by two men who argued with the group about a broken set of headphones. Things reportedly got more heated when a woman approached and accused the two men of inappropriately touching her earlier in the day. A fight broke out shortly after. Rocky has released footage that appears to show one of the men striking his security prior to the melee.
Read 10 Wild Stories That Took Place During Hip-Hop Tours