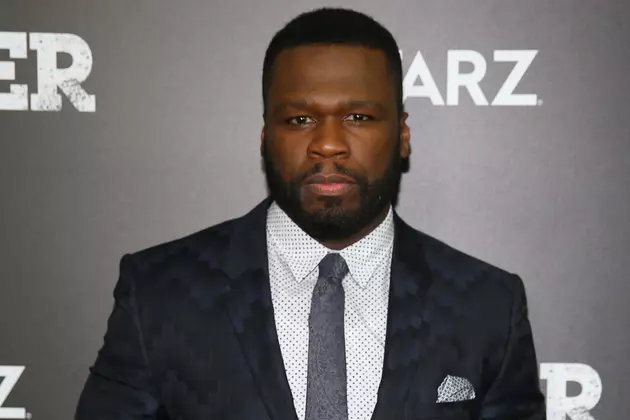 50 Cent's 'Power' TV Show Hits New Season High in Viewership
Paul Zimmerman, Getty Images
Despite future episodes being leaked to the web last week, Power ratings are soaring, as it just reached a season four high in viewership. According to Deadline, 50 Cent's Starz series reportedly earned 1.9 million viewers for this past Sunday's episode, which marks as the fifth-best number overall for the show.
Reports say that this is the highest number Power has seen since the season three finale of last year that aired on September 25, which saw a total of 2.01 million viewers. The all-time highest episode that raked in the largest amount of viewers previously came with the season three premiere episode on July 17 last year, seeing 2.26 million total viewers. The recent episode that set this season's record for viewership was directed by Vic Mahoney, and saw a rise of 13% in viewers since the season four premiere.
This news comes after multiple episodes from the end of the series were leaked online, and 50 Cent implied he was behind the leaks in a recent social media post. He's been extremely vocal about his frustrations with Starz, threatening to pull the show from the network if they don't treat it with more respect as their highest-rated show.
We'll keep you updated on Power as the rest of the season airs. 50's new BET show 50 Central is set to debut next month.
See 25 of the Best Hip-Hop Projects of 2017 (So Far)