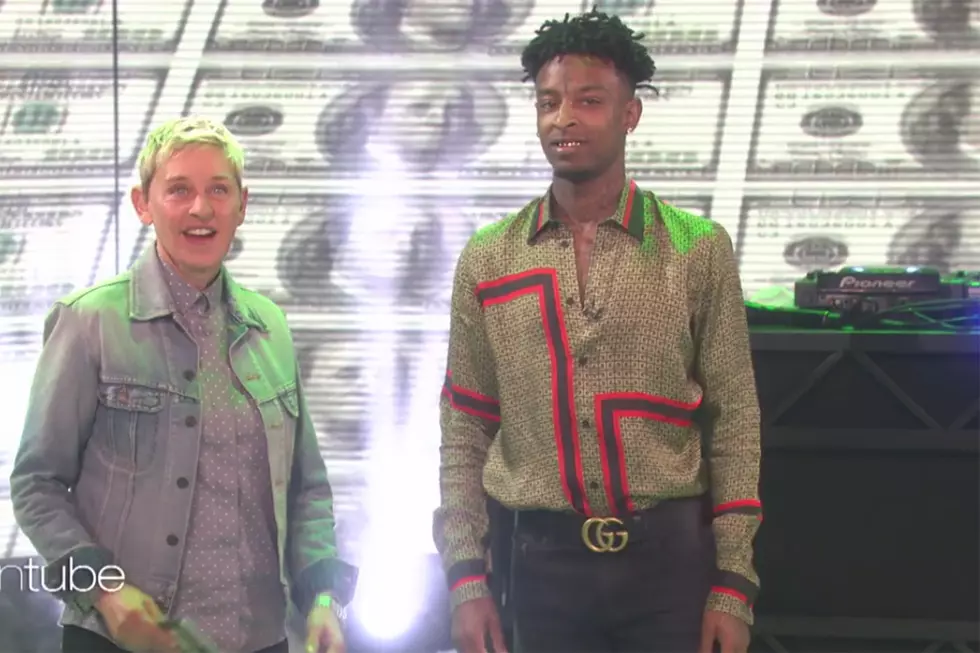 21 Savage Performs "Bank Account" on 'Ellen,' Launches Initiative to Help Kids Save Money
TheEllenShow via YouTube
21 Savage has a few M's in his bank account and now the Atlanta rapper wants to make sure children can have a bank account just like his.
"I started the 21 Savage Bank Account Campaign and it's to help kids learn how to save money and make money, and open bank accounts for kids," he said. To kick off the campaign, 21 also threw in a $21,000 check. "@21savage is doing something absolutely amazing," Ellen wrote on Instagram.
In February, 21 Savage's manager, Meezy, said the rapper would be moving away from wearing jewelry and getting into investing. "21 Savage no longer wears jewelry .... buying houses .. investing in businesses .... crypto & youth start ups is what he wanna make cool for young rappers to do," he tweeted. "Lead by example."
The move was praised by Jermaine Dupri, who said, "This is industry is like school, man. People get it in it, they don't know much about it when they get in it and then once they get in, they learn." He added, "That's what 21 is doing. He's evolving, he's seeing money. He's probably seeing money that he never saw before."
Check out 21 Savage's performance and Ellen's Instagram post below.
Check Out the 2018 Hip-Hop Music Festivals You Need to See