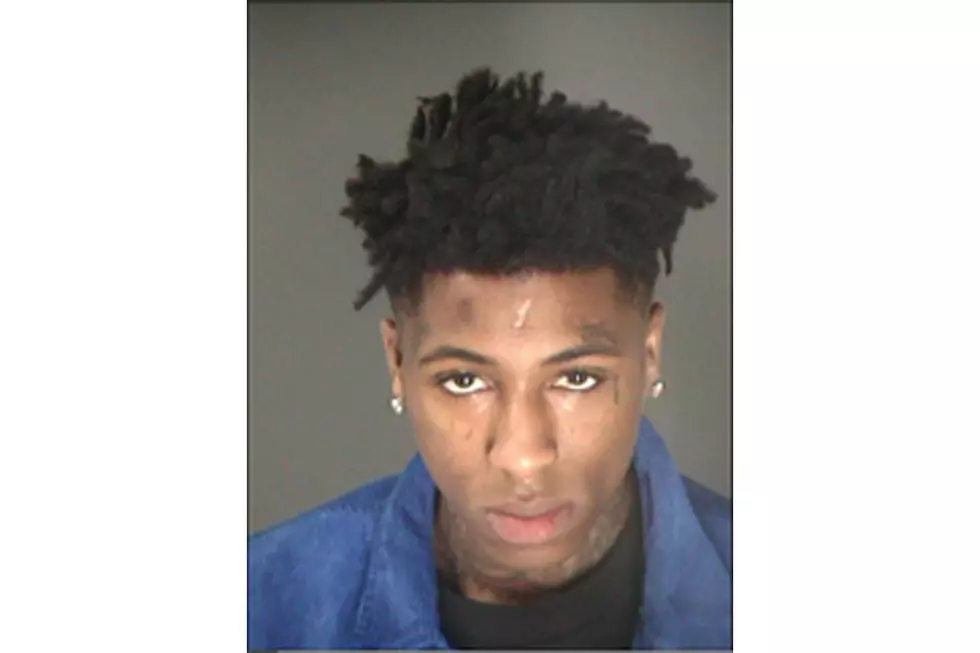 YoungBoy Never Broke Again Charged in Atlanta Drug Arrest: Report
Atlanta City Detention Center
According to a TMZ report on Sunday (April 7), the Baton Rouge, La. rapper has been hit with charges of possession of less than an ounce of marijuana and disorderly conduct. Both counts are misdemeanors. As previously reported, NBA YoungBoy was arrested along with a woman named Starr Thigpen on Feb. 11. According to the police report, YoungBoy and the woman were in a hotel room that was supposed to be unoccupied when housekeeping arrived. The rapper and woman reportedly attacked the maids when they entered the room and forced them out. Thigpen is said to have struck one of the workers during the altercation that spilled out into the hallway.
Police were called and both YoungBoy and Thigpen were arrested. The rapper was held at the Atlanta Detention Center before bonding out the same day. He was initially hit with additional charges of use of fighting words and physical obstruction, which have since been dropped. The rapper is already out on bond for a 2018 kidnapping case and has since gotten into more trouble after being sued for a violent attack that was caught on camera.
Prosecutors in the kidnapping case have expressed a desire to revoke his probation due to the mounting incidents that have occurred when the rapper should essentially be on his best behavior. According to TMZ, YoungBoy has a status conference for the kidnapping case next week. Following news of the charges being filed, the rapper posted a video on Instagram where he clearly seems unbothered.
Check out the NBA YoungBoy's post below.
See 33 Rappers With Wild Neck Tattoos