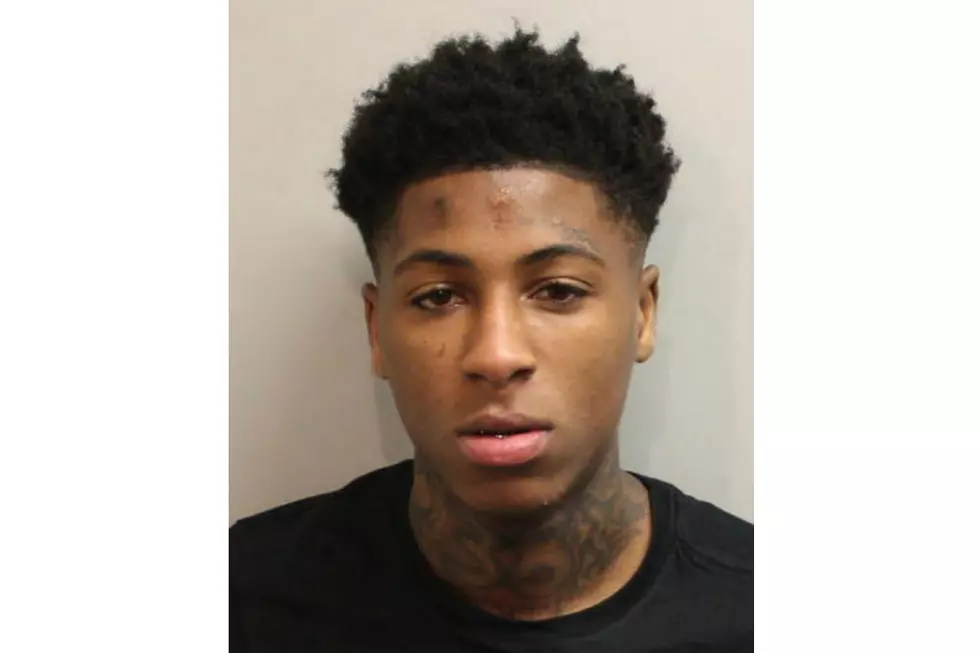 YoungBoy Never Broke Again Arrested on Fugitive Warrant in Florida
Leon County Sheriff's Office
Following his arrest in Florida, YoungBoy Never Broke Again has been extradited to Georgia to face aggravated assault, kidnapping and weapons charges. The rapper was caught on surveillance video allegedly assaulting his girlfriend in a hotel room and accompanying hallway in Waycross, Ga. Authorities were called after the commotion was reported, but YoungBoy and his girlfriend had already fled the venue. He was subsequently arrested in Tallahassee, Fla. when his tour bus was stopped.
Rising Baton Rouge, La. rapper YoungBoy Never Broke Again was arrested Sunday morning (Feb. 25), in Tallahassee, Fla., on an outstanding felony fugitive warrant.
First reported by TMZ, and confirmed by XXL via Leon County Sheriff's Office records, the "Outside Today" rapper was scheduled to perform at The Moon nightclub in Florida's capital city. But, according to the TMZ report, NBA's tour bus was stopped by authorities who ran a check on the rapper and discovered he had a warrant in Georgia for allegedly committing assault, weapons violations and kidnapping.
This does not appear to have anything to do with the fight the rapper nearly got into at Lenox Mall in Atlanta last month. The fugitive warrant stems from Waycross, Ga., which is in the southern part of the state near the Georgia-Florida line. He is scheduled to face a judge on Monday (Feb. 26).
Born Kentrell Gaulden, the 19-year-old rapper is no stranger to run-ins with the law. He was released from prison last May after pleading guilty to lesser charges from a prior attempted murder case. In that incident, NBA confessed to firing off a couple of shots on Baton Rouge's Kentucky Street on Nov. 2, 2016. Local authorities believed the shooting was in retaliation from the killing of Keondrae Ricks on Nebraska Street's 2000 block earlier that day.
Since his release, he's been blowing up on the rap scene. He is currently prepping the release of his new album, Until Death Call My Name, which is slated to drop on March 2.
See 22 Hip-Hop-Related Police Raids