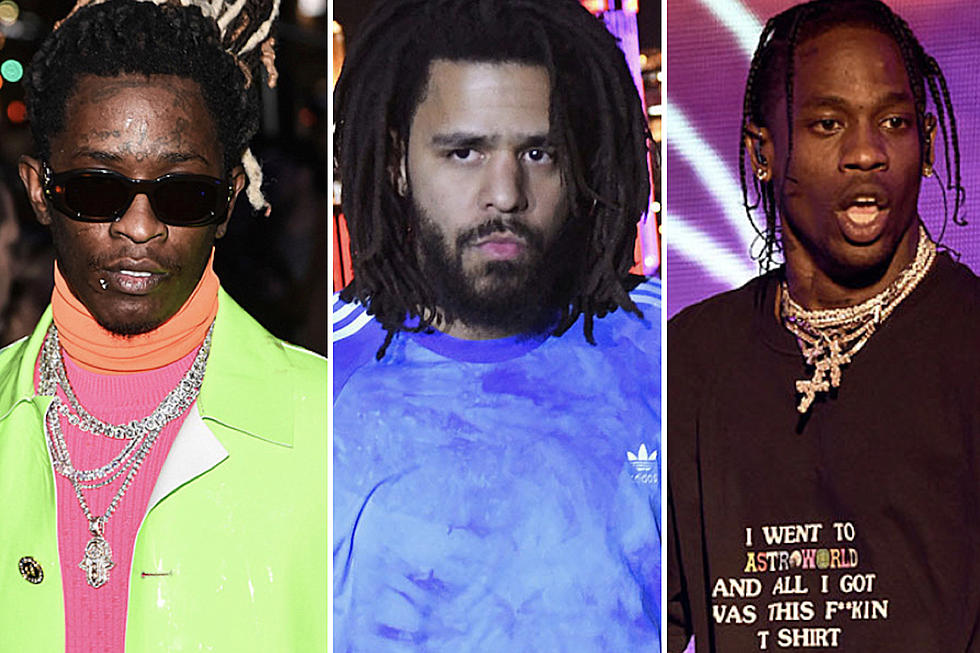 Young Thug "The London" Featuring J. Cole and Travis Scott: Listen to New Song
Daniel Zuchnik/Bryan Steffy/Roger Kisby, Getty Images (3)
The new track, which was released Thursday (May 23), is one that features Scott's typically metallic vocals on the hook as well as ample flexes from Thugger and Cole. It's a track that has definite replay value.
Back in 2017, the track, which Cole says was produced by T-Minus, might have been seen as a shocking one, considering Thugger's ostensibly less lyrically inclined approach to hip-hop. However, during an interview last year, Cole made it a point to spotlight Thugger's artistic brilliance.
"He's just ill," Cole told radio personality Angie Martinez last spring. "If you wanna talk about Thug as like, an artist, he's an innovator. You can call him a mumble rapper all you want, but if you know skills and the art of rapping, and you know like, how you put words together, you know pockets, you know flows, you know the things he does with his voice, dude is a genius."
Listen to Young Thug's new song "The London" featuring J. Cole and Travis Scott below.
Peep The 26 Hip-Hop Albums You Need To Hear This Summer