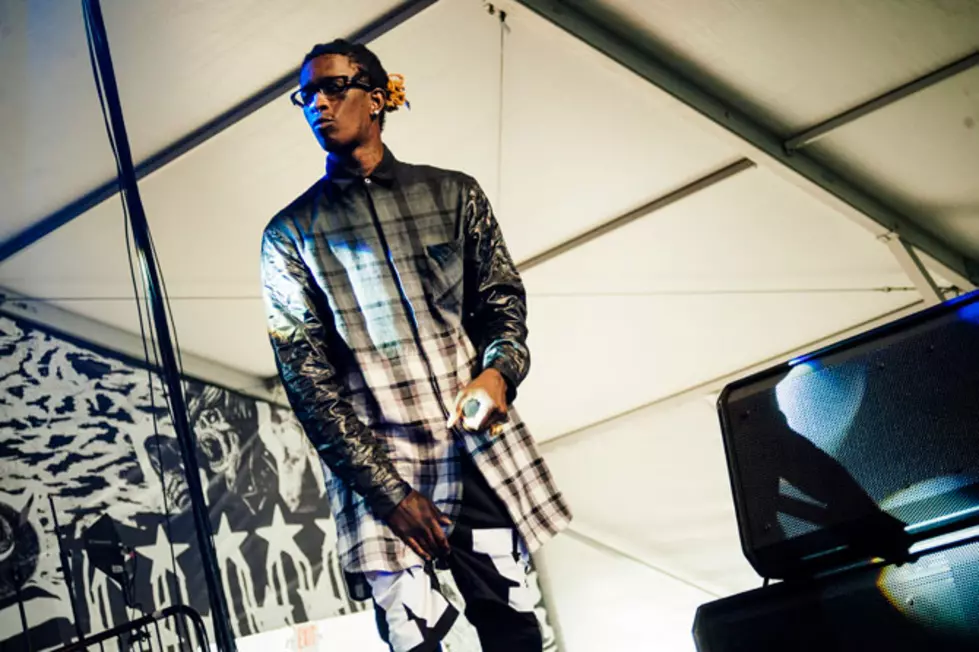 Young Thug Sends Subliminal Message, Says "Don't Mix Your Feelings"
Young Thug - Photo by Ryan Muir
Young Thug drops another subliminal message through his Instagram account. The target for his message is unclear but it can be guessed that it's a memo for Lil Wayne. "If you're going to be a founder or a leader and respect when people look up to you be that," said Thug. "If you're going to criticize, be that. But don't mix your feelings nigga, that shit weak." Watch the video below.
Last night (April 13) Young Thug announced that he's changing his mixtape name from Carter 6 to Barter 6. He posted the video explaining that he could face a lawsuit if he choses to continue with Lil Wayne's Carter series. Rather than face the courts, Thugger decided to change the project's title, which he wasn't too fond of. He later posted a video where he promotes an upcoming show in Hollygrove New Orleans this Friday. Hollygrove is where Lil Wayne is from. YT then goes on to say, "Beat me there. With them dicks too nigga."
Barter 6 is due out April 17. Weezy broke his silence about Thugga's decision to continue his Carter series last week, dissing YT and Rich Gang as a whole. Thugga responded, saying he doesn't want to beef with the Young Money head honcho who he considers an idol. This whole triangle between Young Thug, Lil Wayne and Birdman is very confusing. Wayne and Thug has spoken out but Birdman hasn't said anything. We tried to make sense of everything, which you can read here.