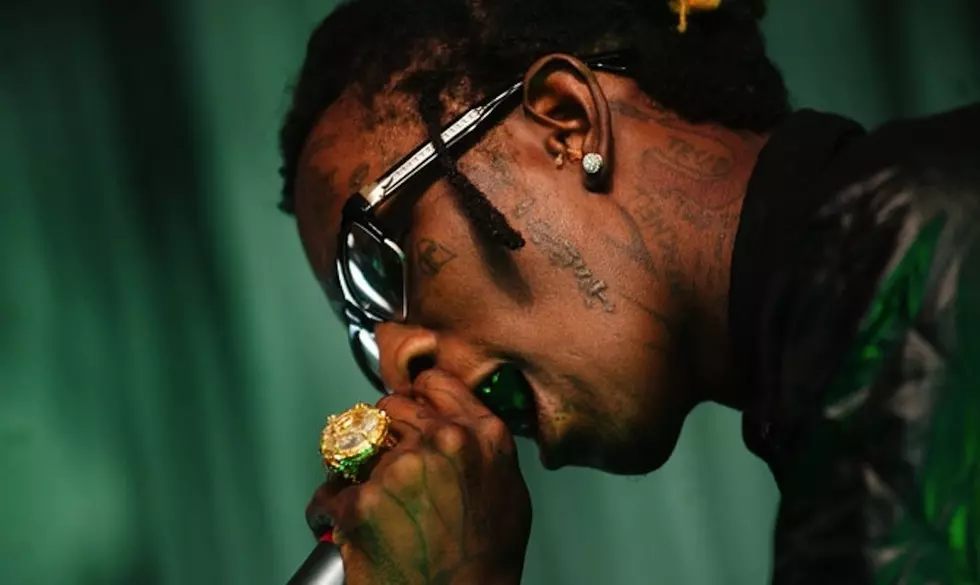 Young Thug Gets Called Out for Having a Fake Watch
Ryan Muir
Young Thug is the latest target of an Instagram account dedicated to spotting fake watches on the wrists of celebrities and entertainers. The Instagram page for @fakewatchbusta that has called out dozens of high-profile offenders--including Mike WiLL Made It, Soulja Boy and others--turned its attention to the prolific Atlanta rapper this Sunday, Dec. 13. See the initial post below, complete with a detailed description of why they believe Thug's Audemars Piguet Royal Oak Offshore Michael Schumacher Platinum to be less than legitimate:
Thug responded a day later by posting three tweets: one showing the back of his watch, which seems to show that it is #3 in a limited run of 100; one naming his jeweler and claiming that he paid $110,000 for the watch that was cited as being fake; and a third that includes a video of many pieces of jewelry reportedly purchased from the same jeweler. See all there here:
Like clockwork, the @fakewatchbusta page responded by cross-referencing Thug's first tweet with a similar picture of an Audemars Piguet that the account claims is legitimate. The conclusion the audience is supposed to draw is that Thug's watch differs, and is therefore fake:
Neither party has responded any further. Thug's currently enjoying a rash of good press, with his mixtapes from this year--April's Barter 6 and both installments of this fall's Slime Season series--taking up more than a few spots in critics' year-end lists. ("I Know There's Gonna Be (Good Times)," his single with Jamie xx, has been ranked highly by most publications.) Rumors have swirled about a possible third Slime Season due out before the end of the year.
See Best Rap Performance Nominees & Winners at the Grammys Over the Years