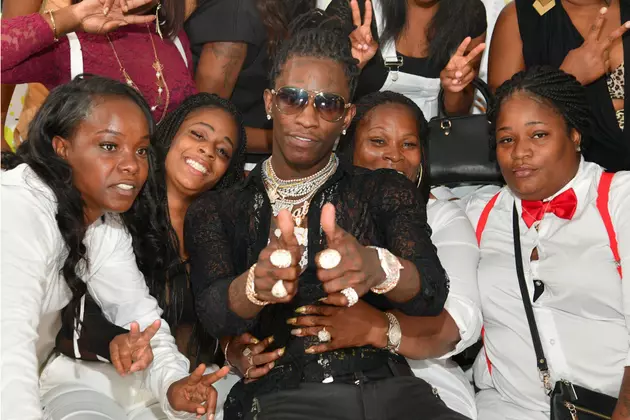 Young Thug Takes Heat From CoverGirl for Using "Easy Breezy" Tagline
Prince Williams, Getty Images
As important as a proper album is for a hip-hop artist, the rollout sometimes is just as important. Unfortunately for Young Thug's last album, Beautiful Thugger Girls, the violent nature of the trailer attracted some negative attention, causing make-up company CoverGirl to speak out against it.
In a statement, a representative for CoverGirl made it clear they were not a part of the album release at all and went further to denounce any association people might make between the company and the album. "CoverGirl was not contacted by Young Thug or any parties regarding his original album title," reads the statement. "The album is not aligned with our values at CoverGirl. Violence and abuse are unacceptable behaviors. We do not support the use or association of our iconic slogan, 'Easy, Breezy, Beautiful, CoverGirl ' with Young Thug's video, album or promotional materials."
CoverGirl's famed slogan is "Easy, breezy, beautiful CoverGirl." The original title of Young Thug's album was Eazy Breezy Beautiful Thugger Girls, a clear variation of CoverGirl's catchphrase. You'll notice that, unannounced, the title switched to Beautiful Thugger Girls on release day (June 16).
Thug is no stranger to controversy. Shortly after dropping his new LP, he called himself the new Tupac, which prompted a response from fellow Atlanta rapper YFN Lucci.
Here Are 19 Rappers Going Platinum in 2017