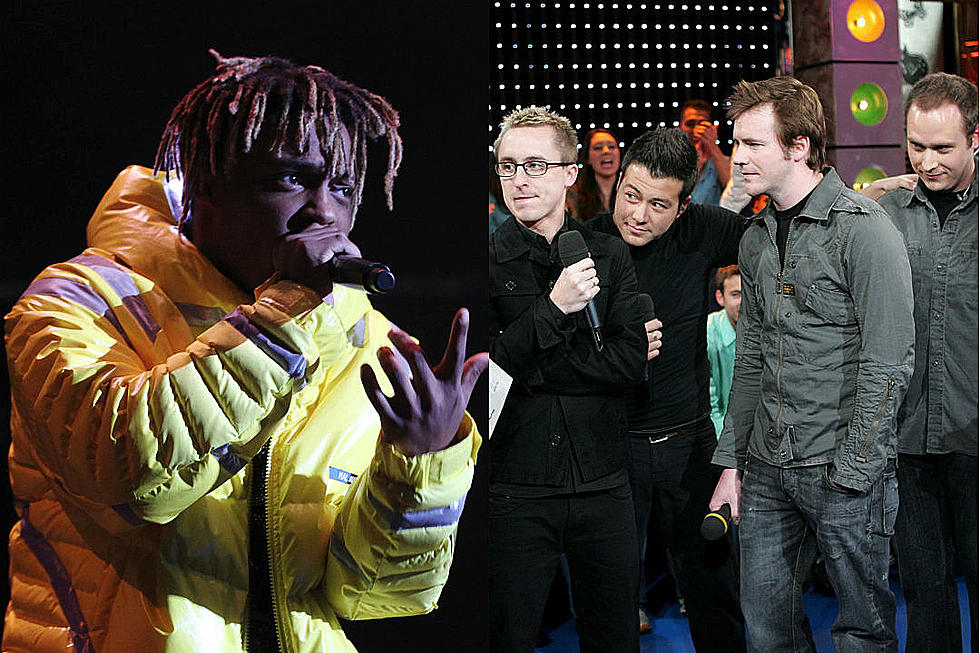 Pop-Punk Band Yellowcard Continuing With $15 Million Lawsuit Against Juice Wrld Despite Rapper's Death
Paul Hawthorne / Slaven Vlasic, Getty Images (2)
The case had been put on hold after the Dec. 8 death of Juice, but as evidenced by court documents XXL obtained on Tuesday (Dec. 17), the case will continue. However, the date for at least one part of this case has just been changed.
Today, the pop-punk band filed a motion to extend the amount of time parties for Juice Wrld and his co-defendants Taz Taylor, Nick Mira, and the two labels Juice's is signed to—Grade A Productions and Interscope Records—have to respond to the complaint filed against them. The original due date for the defendants' response to the lawsuit was Dec. 9, but now they have until Feb. 4, 2020.
Speaking to Digital Music News after the death of Juice, Richard Busch, who is representing Yellowcard in the case, says the group put the litigation for the case on hold after Juice Wrld died on Dec. 8. The rapper suffered seizures at the Chicago Midway International Airport. Juice died after allegedly ingesting several Percocet pills in order to hide them from authorities as they searched through luggage containing 70 pounds of weed and six bottles of liquid prescription codeine cough syrup. At the time, Busch said the group wanted time to "digest" news of Juice's death.
In October, Yellowcard members Peter Mosley, Ryan Key, Sean Wellman-Mackin and Longineu Parson claimed that Juice illegally sampled elements of their 2006 song, "Holly Wood Died" for his breakout, Nick Mira-produced 2017 single, "Lucid Dreams," which has been certified six-times platinum.
XXL has reached out to a rep for Juice Wrld, Nick Mira and Taz Taylor for comment.
Rappers We Lost in the 2010s