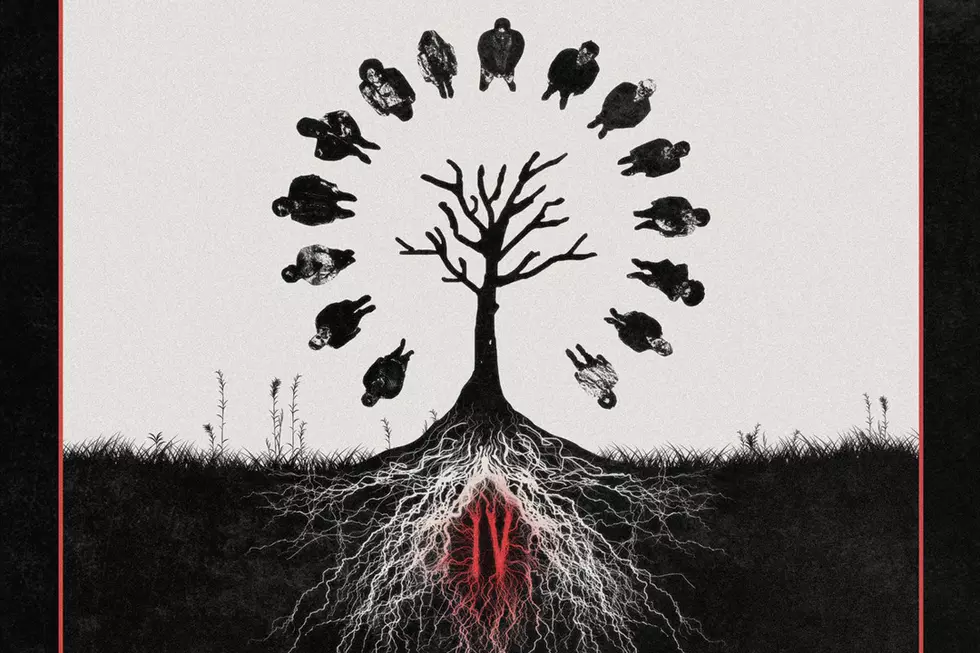 XXXTentacion's Group Drop 'Members Only Vol. 4′ Project
EMPIRE
Just a little over a month removed from the release of XXXTentacion 's Skins album, the late rapper's crew Members Only drop off Members Only Vol. 4, the fourth installment of a series that began in 2015. Naturally, the new project is loaded with previously unreleased material from XXX himself—just in time for what would have been the rapper's 21st birthday (Jan. 23).
The new project, which is a follow-up to 2017's Members Only Vol. 3,  checks in at a hefty 24 songs and, as Members Only's Kid Trunks told XXL, the project features a ton of X. At the time, Trunks spoke on just how the crew were able to make X such a significant part of a project that was almost entirely constructed after the late rapper's untimely death.
"We just know our formula," Trunks shared. "Like, our group has a little formula. It's a good formula, and we know it."
The formula is one that shines throughout the new project, which finds group members like X, Kid Trunks, Craig Xen, Killstation, Coolie Cut, Bass Santana, Flyboy Tarantino, Tankhead and Kin$oul unloading all sorts of different flows over hard-hitting beats. X chips on the melodic end, too.
Check out Members Only Vol. 4 for yourself just below.
Members Only's Members Only Vol. 4 Tracklist
1. "Corey's Intro"—Corey Lyrics
2. "Nothing" by Craig Xen, Coolie Cut and Killstation
3. "Sauce! (MOV4)"—XXXTentacion
4. "Gassed Up!" XXXTentacion, Bass Santana, Kin$oul, Kid Trunks and Flyboy Tarantino
5. "Plottin'" Kid Trunks, Flyboy Tarantino and Robb Bank$
6. "Pick Your Poison"—TankHead666 and IkabodVeins
7. "Fall in Love in Death"—Bass Santana, Kin$oul and Coolie Cut
8. "Love Hard, Fall Fast"—Flyboy Tarantino and Craig Xen
9. "Now or Never"—Craig Xen, Flyboy Tarantino and KidWay
10. "Cold Weather"—Craig Xen, Coolie Cut and Killstation
11. "Touch Eem Body"—XXXTentacion, Bass Santana, Kin$oul and Reddz
12. "Jahseh on My Wrist"—Bass Santana, Flyboy Tarantino, Kid Trunks & Craig Xen Lyrics
13. "He Diddy!"—Ski Mask The Slump God
14. "You Are Not M.O."—Bass Santana, Kin$oul, Robb Bank$, BackwoodBhris & AbsentWill
15. "Make Eem Run!"—Bass Santana, XXXTentacion & Ski Mask the Slump God
16. "Proud Puppy Lover!"—Craig Xen Lyrics
17. "Woah (Freestyle)"—Kid Trunks
18. "Members Only!"—TankHead666, Ratchet Roach, Coolie Cut, Kid Trunks, Flyboy Tarantino, Craig Xen, SB, Kin$oul & Bass Santana
19. "Radar"—Ratchet Roach, Robb Bank$ and Bass Santana
20. "Hi Wendy!"—XXXTentacion, Bass Santana, Kin$oul, Kid Trunks and Flyboy Tarantino
21. "Over the Rainbow"—Kin$oul, Coolie Cut and Rawhool Mane
22. "Red Pills (Love in the Matrix)"—Coolie Cut and Kin$oul
23. "Empty"—Coolie Cut, Craig Xen, Ski Mask the Slump God and Kin$oul
24. "Rebirth (2016)"—XXXTentacion and Killstation

See Behind-the-Scenes Photos of XXXTentacion at the 2017 XXL Freshman Shoot