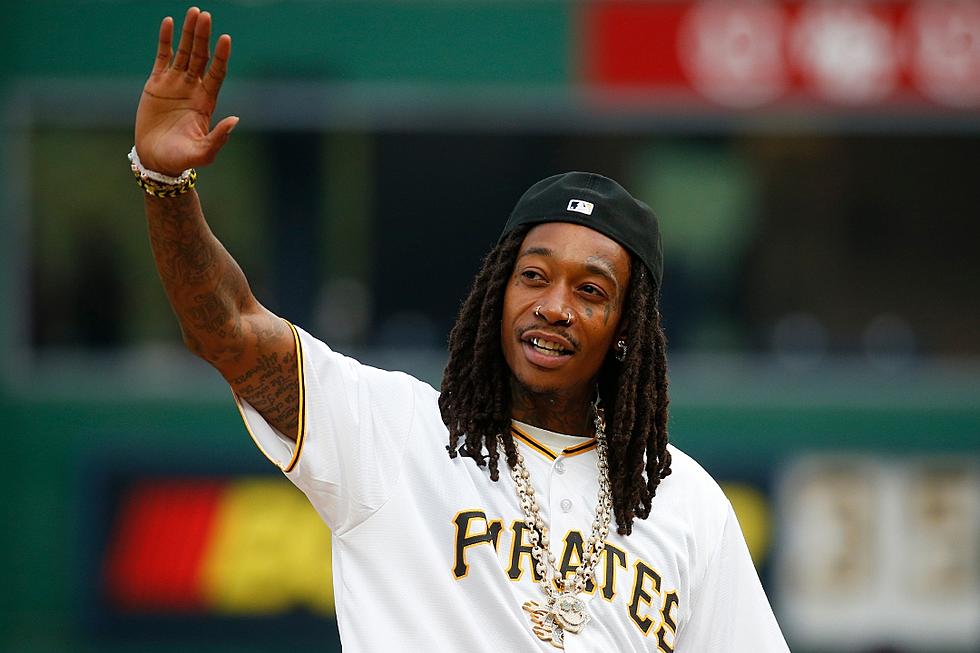 Wiz Khalifa Admits to Being on Shrooms When He Threw Out Ceremonial First Pitch at Pittsburgh Pirates Game
Justin K. Aller/Getty Images
Wiz Khalifa recently admitted to being high on shrooms when he threw out the first pitch at a recent Pittsburgh Pirates game.
Wiz Khalifa Throws Out First Pitch at Pirates Game
On Monday (July 17), Wiz Khalifa was in attendance at the Cleveland Guardians and the Pittsburgh Pirates baseball game at PNC Park in Pittsburgh where he was tasked with throwing out the ceremonial first pitch. Before the game, Wiz told fans on Twitter that he would be doing so while under the influence.
Wiz Khalifa Faced Backlash for First Pitch at Game in 2017
This isn't Wiz Khalifa's first time throwing out a ceremonial first pitch at a Pittsburgh Pirates game. Back in 2017, the Pittsburgh native was given the same honor. However, he faced backlash from Major League Baseball after making a weed-smoking gesture before throwing the pitch.
See Wiz Khalifa appearing to claim he was high on shrooms when he threw out the first pitch at the Pittsburgh Pirates game below.
See Wiz Khalifa's Throwing Out the Ceremonial First Pitch at the Pittsburgh Pirates Game While Apparently High on Shrooms Below
See Highly Entertaining Weed Lyrics From Your Favorite Rappers
Wiz Khalifa, DaBaby, Kid Cudi, Snoop Dogg and more of the game's top artists celebrate weed in their rhymes.