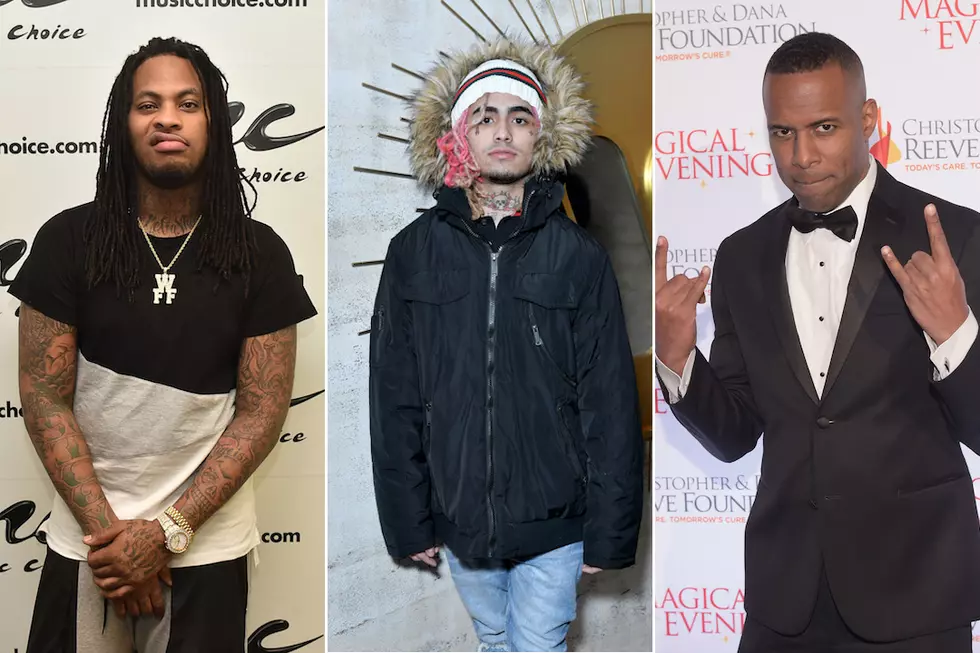 Waka Flocka and DJ Whoo Kid Drop Remix to Lil Pump's "Gucci Gang"
Theo Wargo/Jared Siskin/Jason Kempin, Getty Images (3)
The new remix, which is off of Flocka and Whoo Kid's forthcoming I Can't Rap: Vol. 2 mixtape, features the Flockaveli hitmaker spitting some flexing rhymes over the smash hit's instrumental. At one point, he even calls out those who show their fake sides in the industry.
"None of these niggas be cool to me/Actin ass niggas you a movie screen," he rhymes. "A lot of dead bodies when an Uzi scream/Infrared beam on everything."
Although he previously shared his grievances over Pump, Waka's latest target is Lil Xan, as he tweeted that the rising star should be "banned from hip-hop" over his comments about Tupac. During a recent interview, Xan, who changed his name to Diego, called the late rap icon's music "boring," which stirred up controversy on social media. Since the backlash, Diego claims that he will no longer be doing interviews.
Take a listen to Waka Flocka and DJ Whoo Kid's "Gucci Gang" remix below.
See 10 Rappers Who Have Deleted Their Social Media Accounts